Point 1:  Perforate
After fully familiarizing yourself with the production guide, perforate a card wallet with Hangul initial using an awl.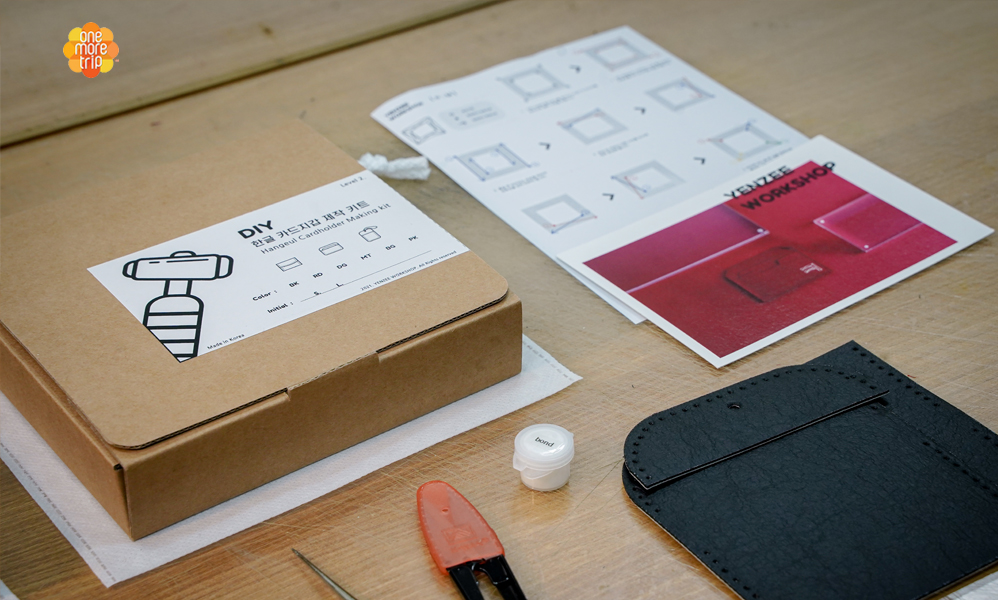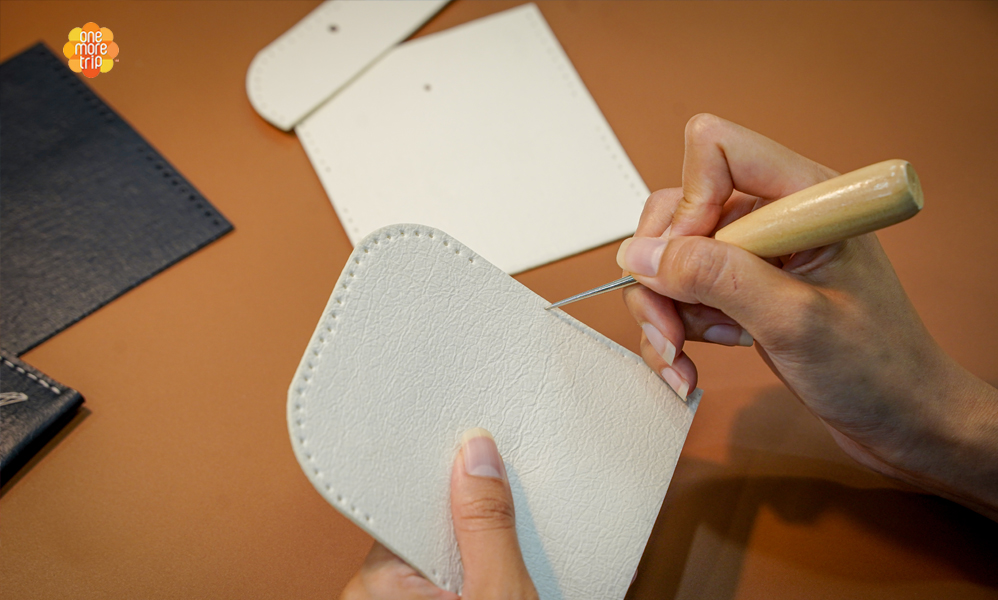 Point 2:   Needlework
Make a knot for needlework, and start sewing the Hangul initial.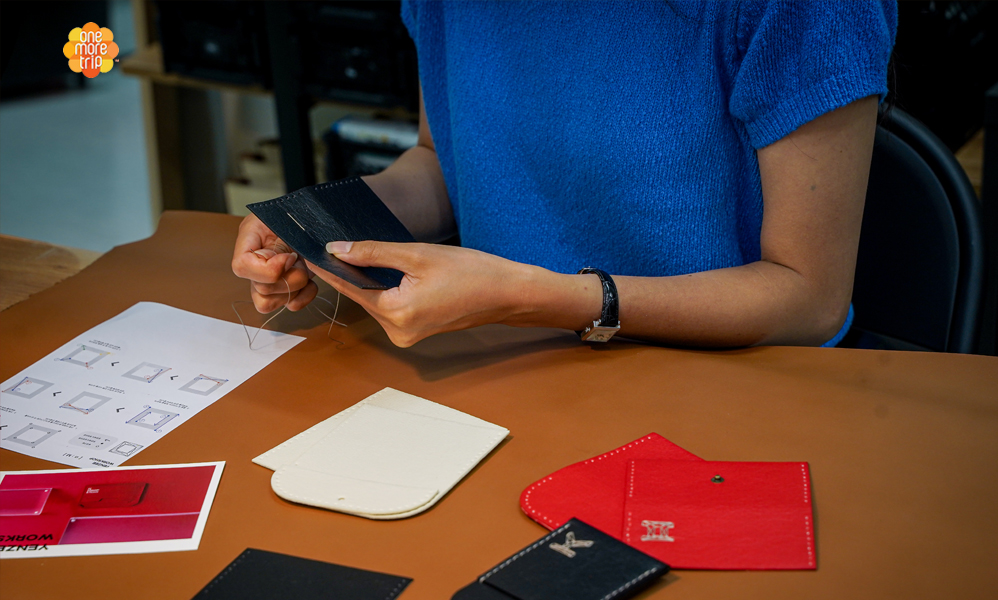 Point 3:  Overlap the leather
Pinch the leather patterns with a pin according to the production guide.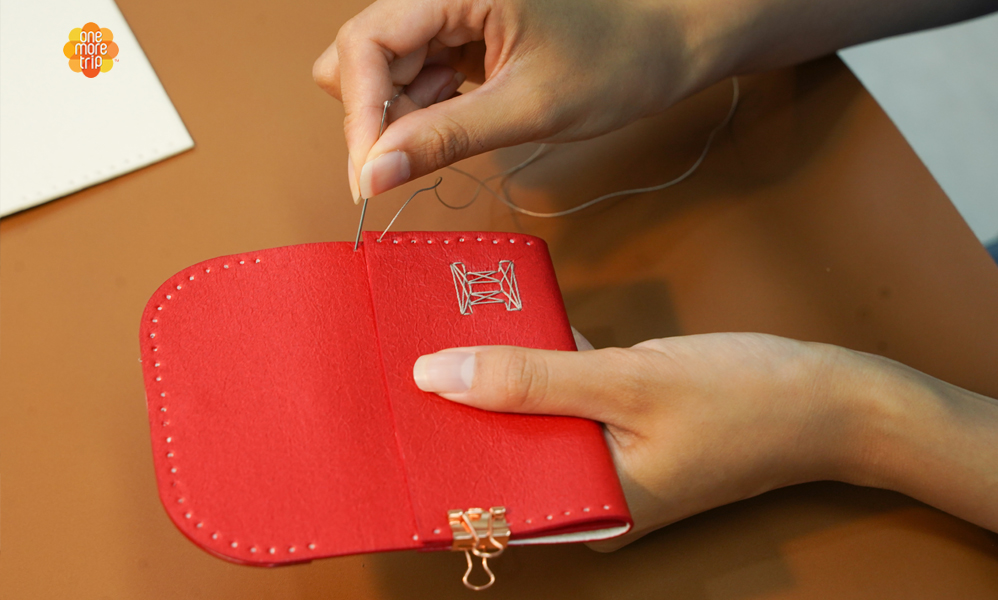 Point 4:  Improve durability
 Repeat sewing to improve durability of the part where threads may wear out easily.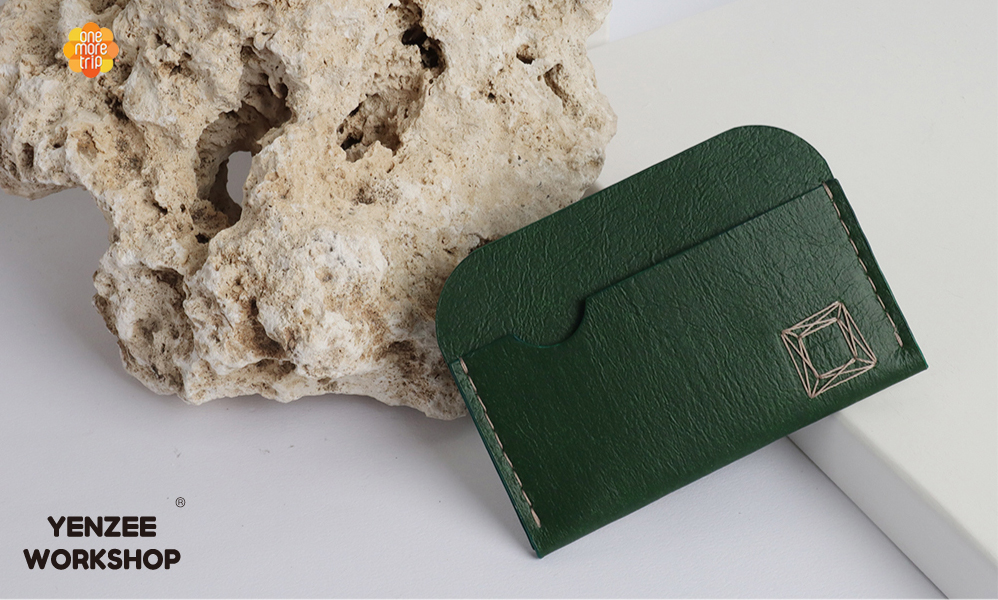 Point 5:  Finish
After sewing all the leather patterns, layer color on a cross section to finish.