Point 1:  Design a sketch
Design a sketch before embroidering on a handkerchief or a pouch.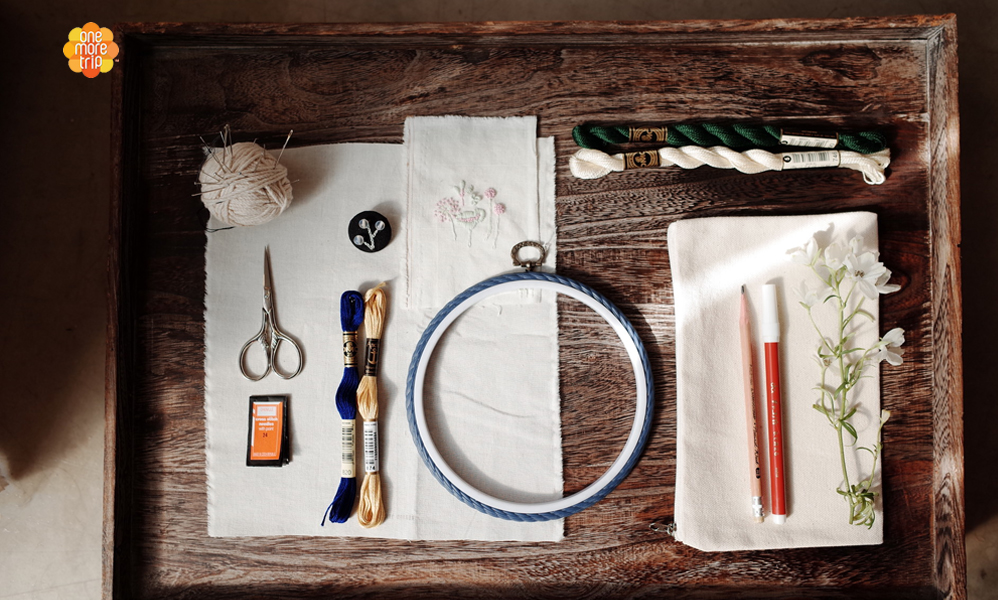 Point 2:  Select colors
After designing the sketch, choose colored threads you like.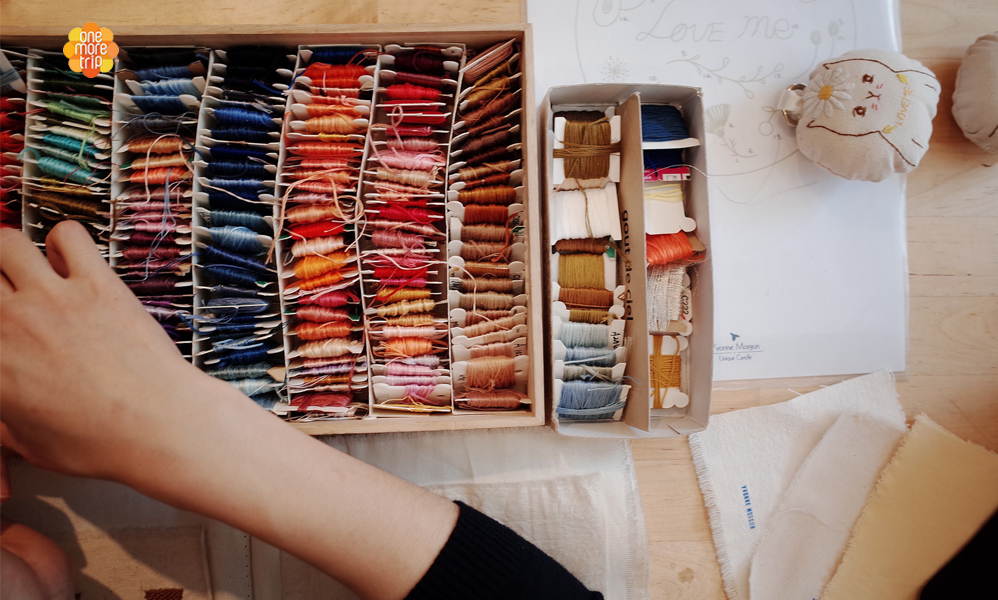 Point 3:  Practice
Learn and practice 3 to 4 embroidery techniques to be used for your sketch.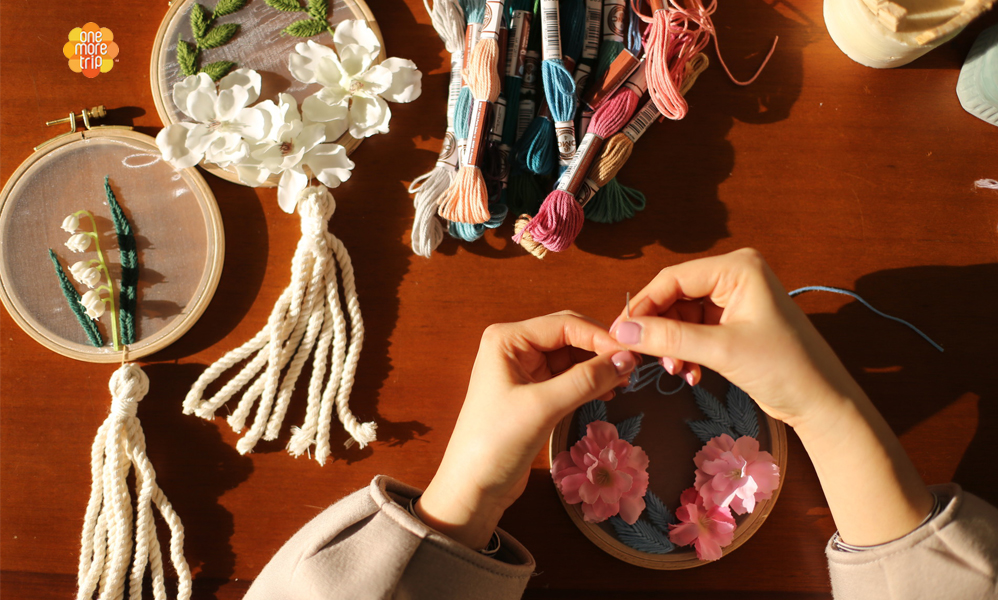 Point 4:  Embroider
Move your sketch onto the embroidery materials you selected. Embroider your item stitch by stitch to finish.