Point 1: Select item
Select and order any one of the three walnut butter knife designs.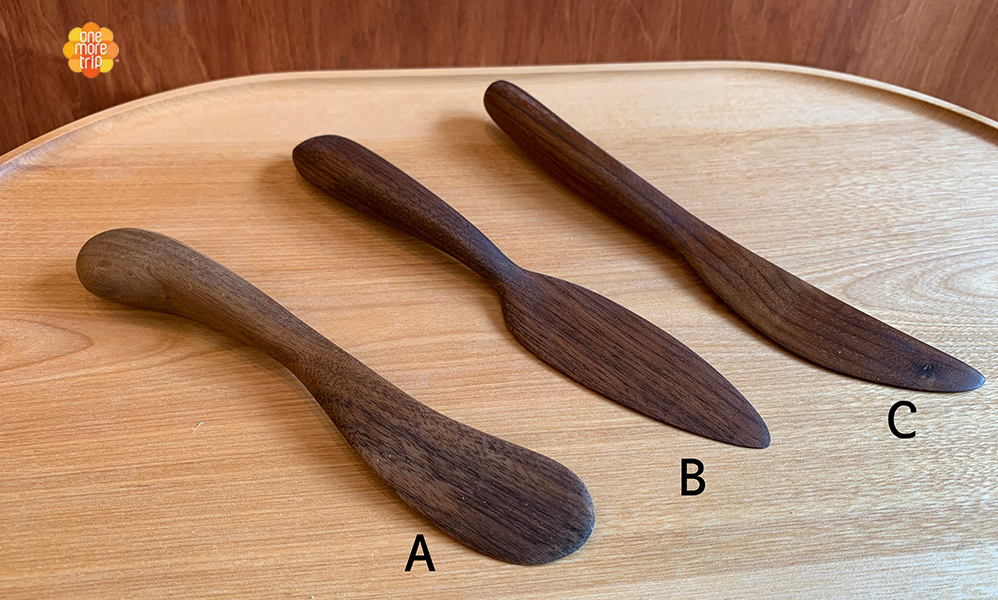 Point 1: Carving
Using a carving knife, carve it into a desired shape.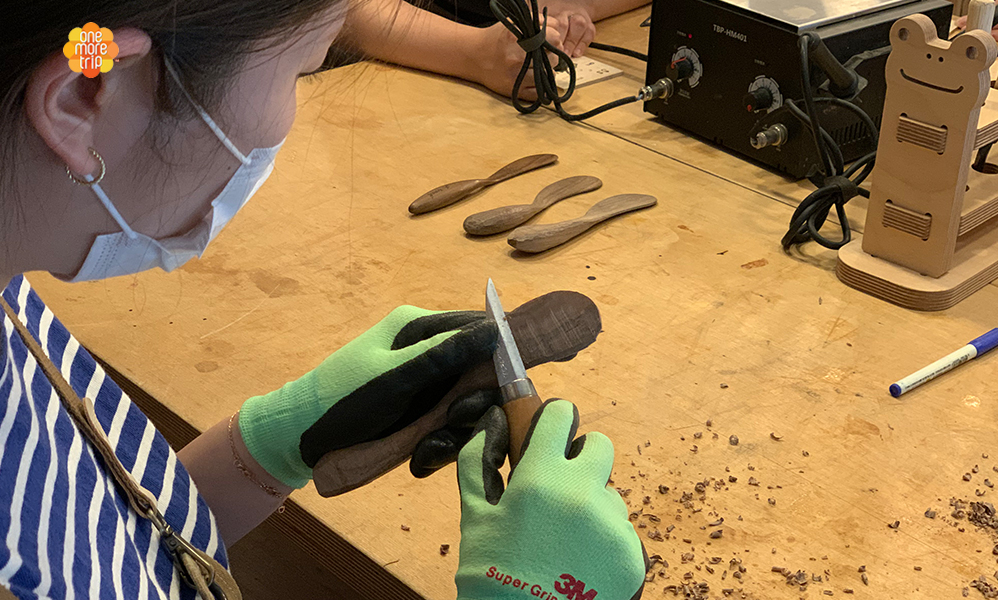 Point 3: Sanding
Sand the butter knife to smooth out the edges.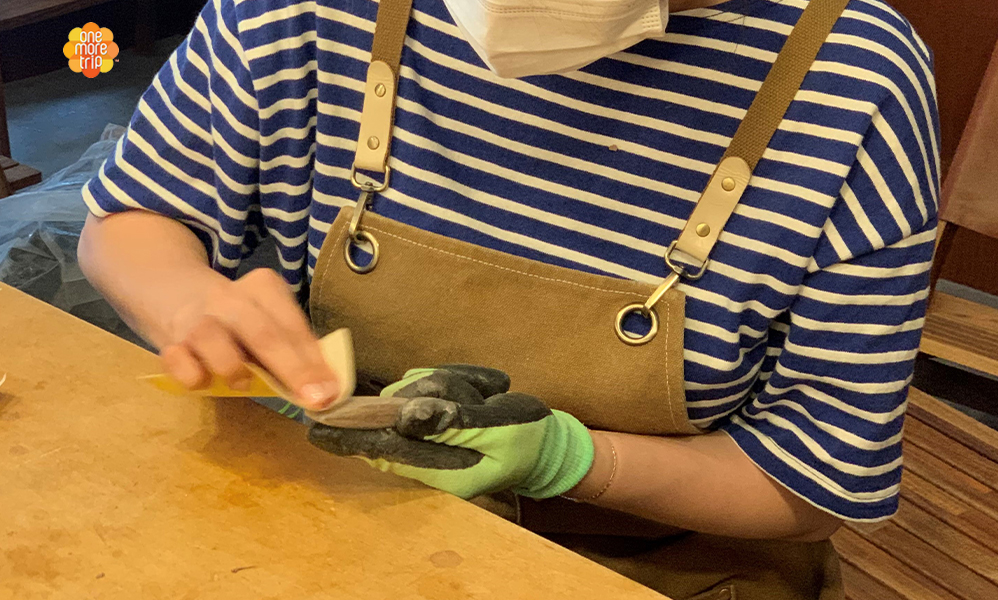 Point 4: Oiling and finish
Brush the entire surface with an eco-friendly oil to accentuate the color of wood to finish!