Point 1: Take a look around the various school uniforms
Look around the various designs that are prepared in the store.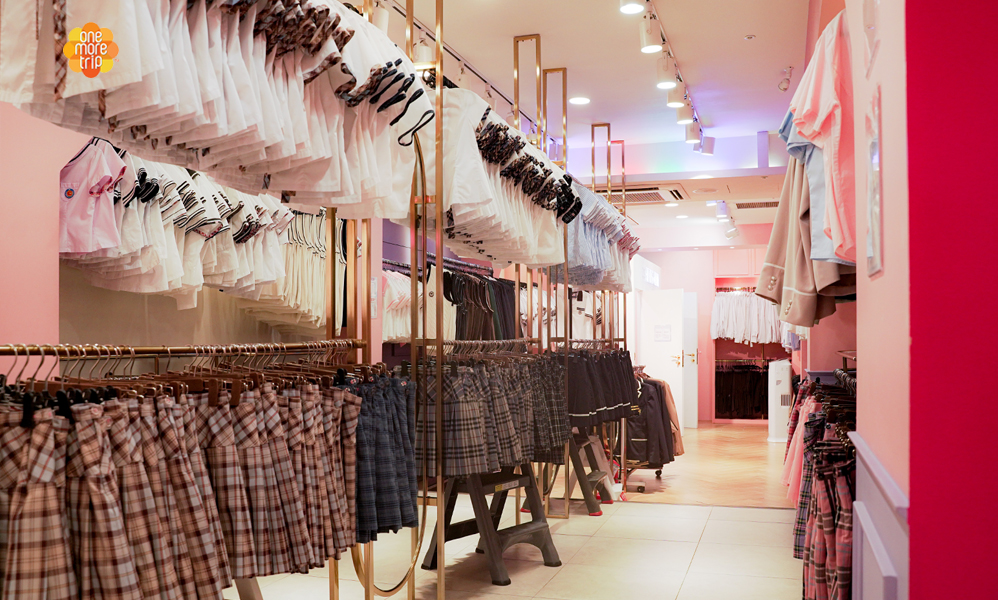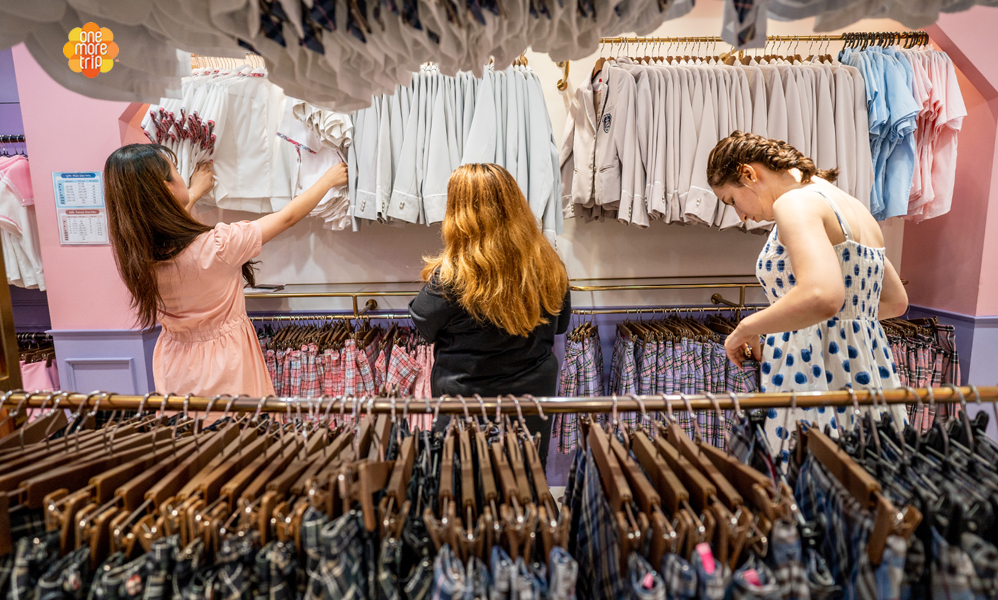 Point 2: Choose your favorite school uniform
Choose the preferred school uniform and find the right size and try it on.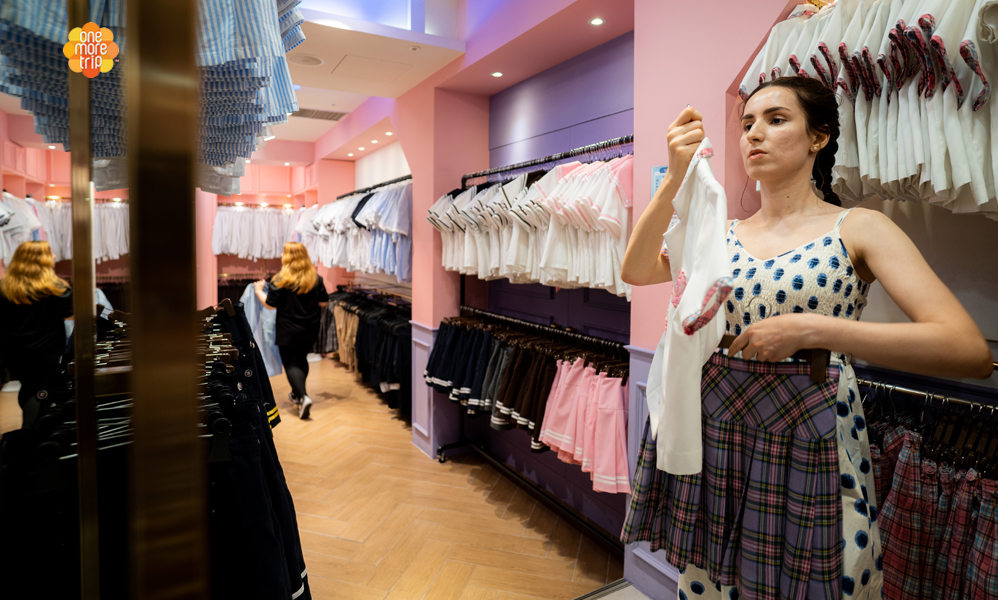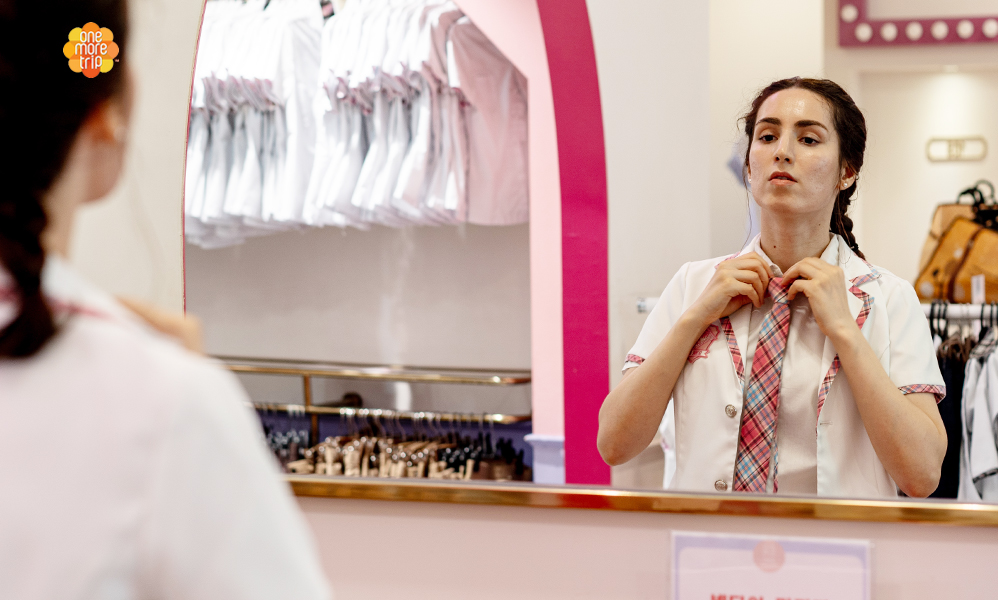 Point 3: Choose accessories and do make-up
Select hairbands, ribbons, and more that are prepared in the store and do your hair with the beauty tools in the makeup room.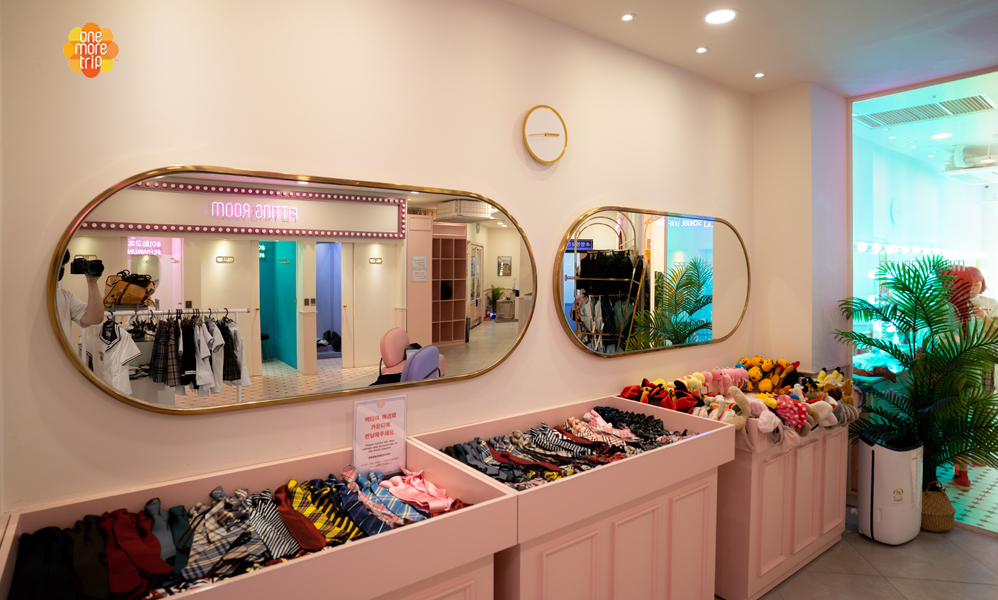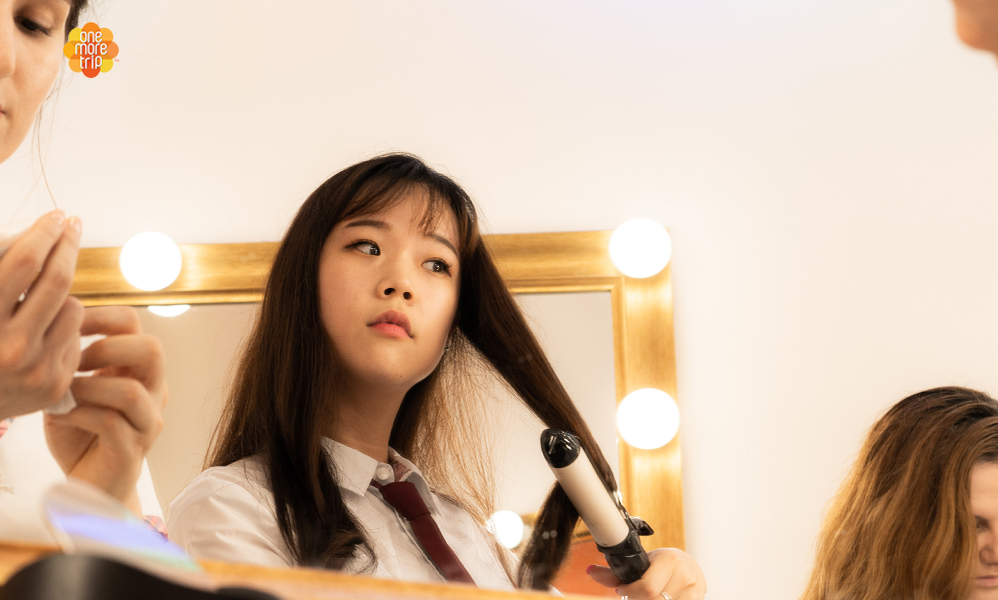 Point 4: Take a photo
Take a photo in the pretty classroom photo zone and take an instant photo with a photo sticker booth.