Market tour
You will be provided with professional guidance about Korean food culture at a traditional market.
You can also try the famous street foods.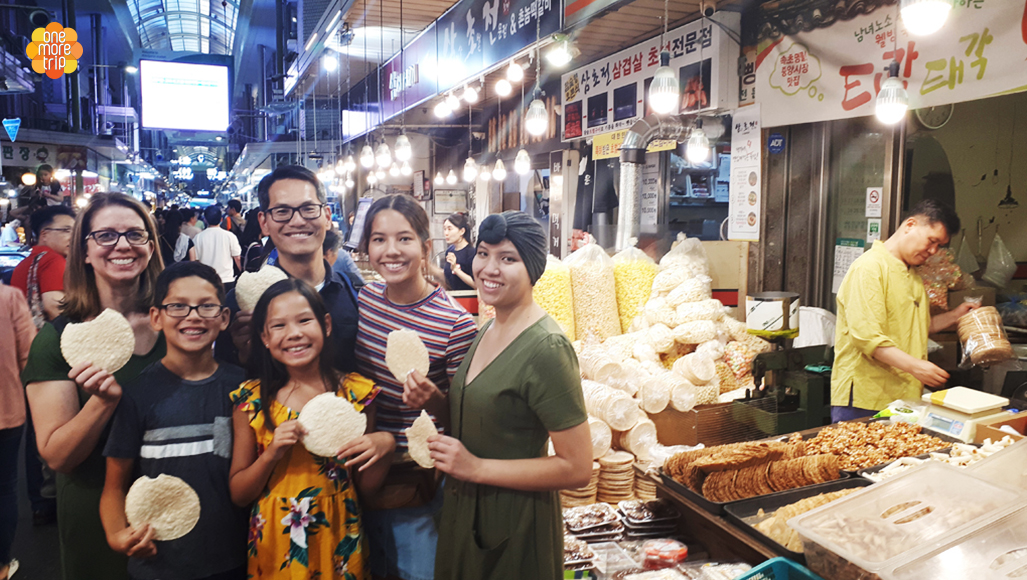 After the market tour, relax your body and learn the Korean language!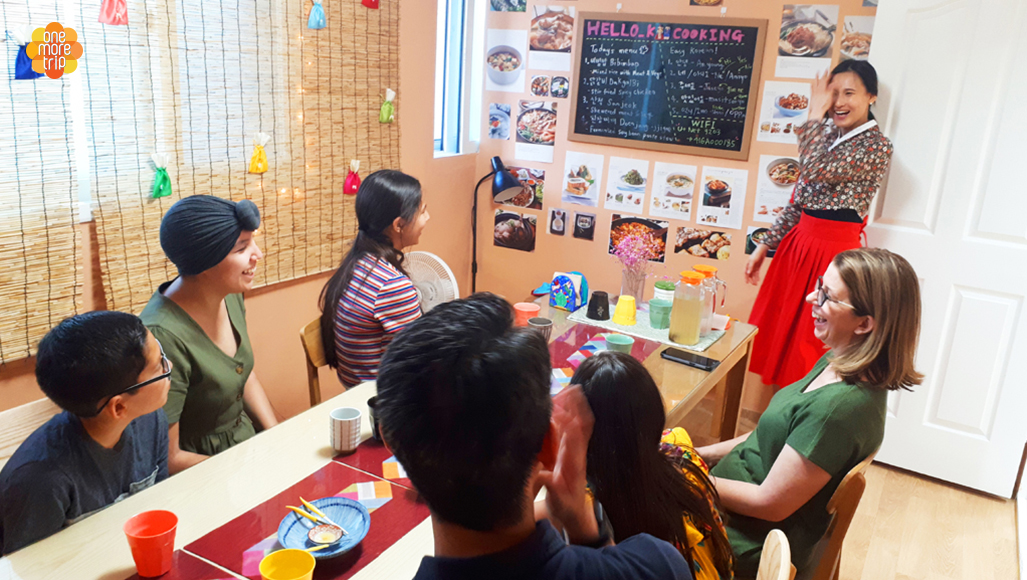 It's cooking time!
Even cooking novices and children can participate in the course as a chef provides attentive guidance.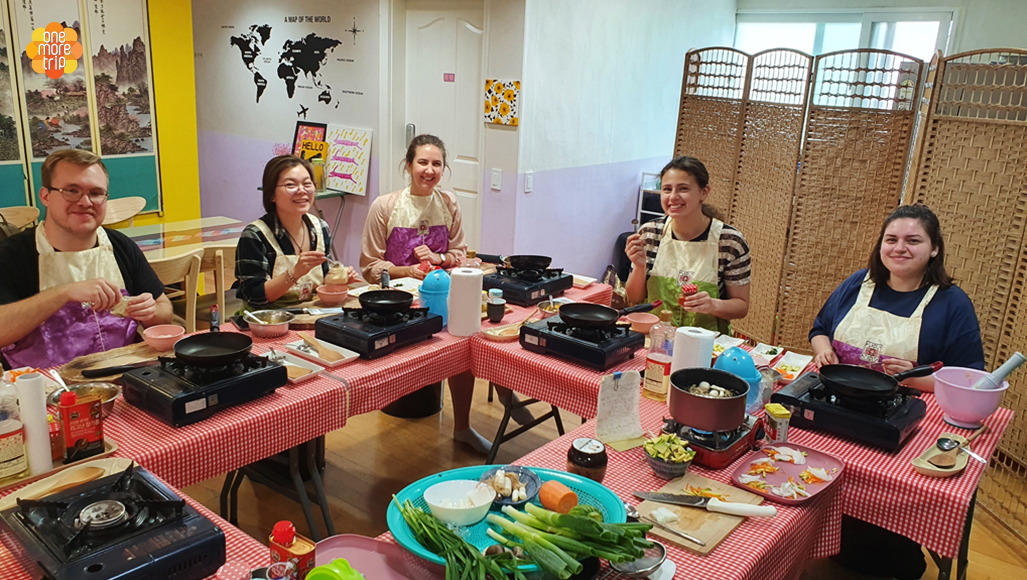 Enjoy hanjeongsik with the dishes you have cooked along with ten side dishes.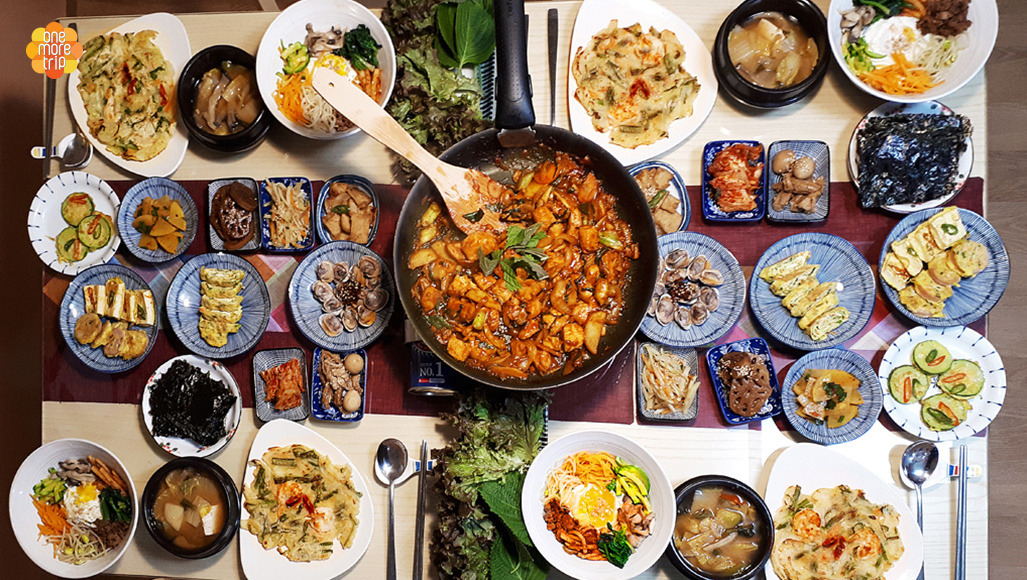 Participants taking a photo, holding up the bibimbap they made.