Point 1: Meet Mrs. Oh Jeong-mi, an expert with 30 years of experience
Jeong-mi Oh is an artist and food artist who has studied and performed in various places in the world including New York, Italy, Singapore
and Thailand after graduating from College of Art Seoul National University.
Especially, she has engaged in calligraphy for 15 years. Currently, she is operating a guest house called 121 Bukchon, as a super-host.
Visit her guest house and enjoy traditional Korean beverages and calligraphy!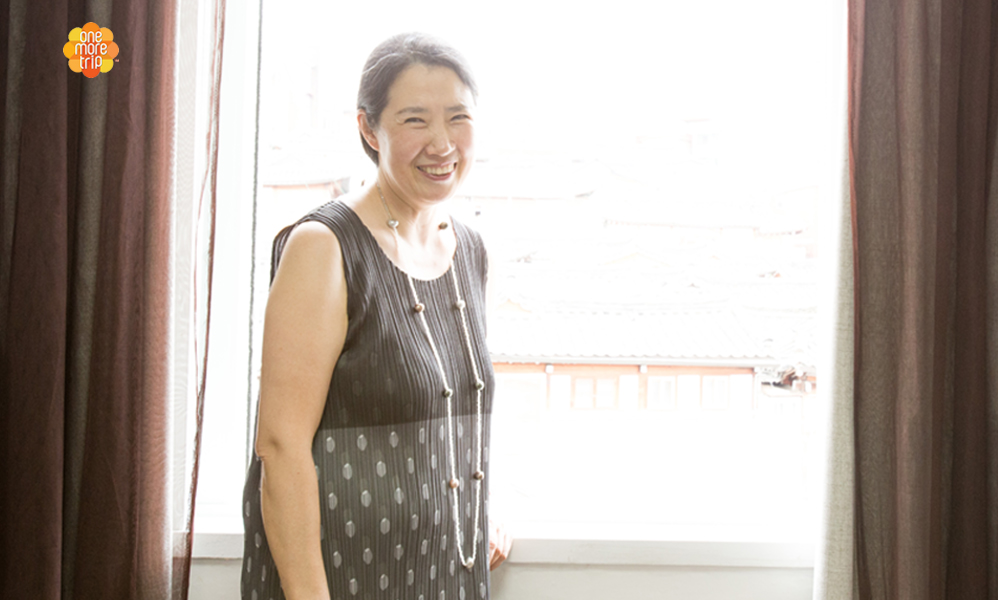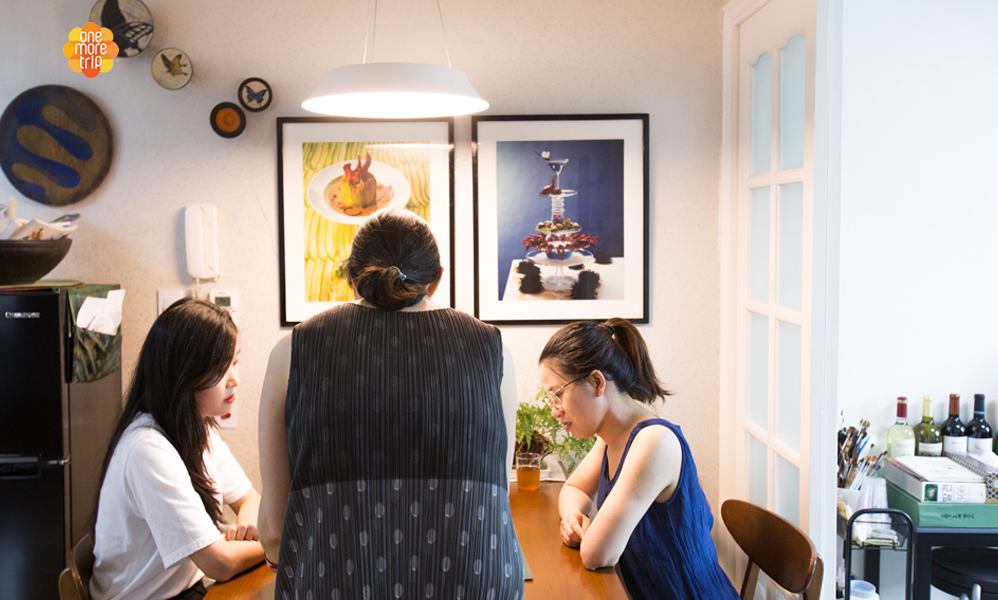 Point 2: Hanji of antique books with the history of Hangeul, the Korean alphabet
Draw a picture on a hanji, traditional Korean handmade paper which has been highly acclaimed with its excellence in smooth and durable texture.
A Hanji of 50 to 200-year-old antique books will be provided for the experience.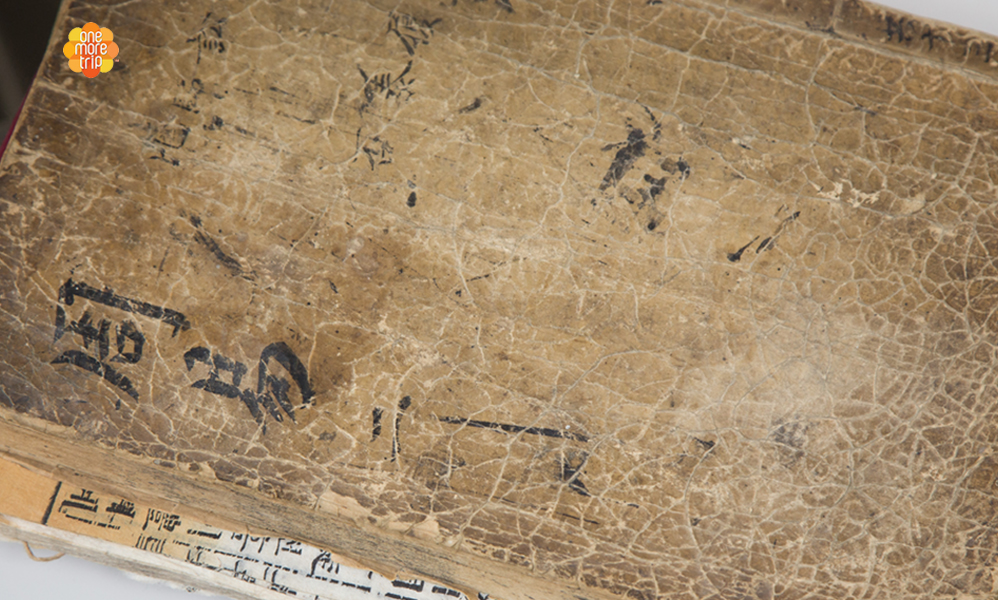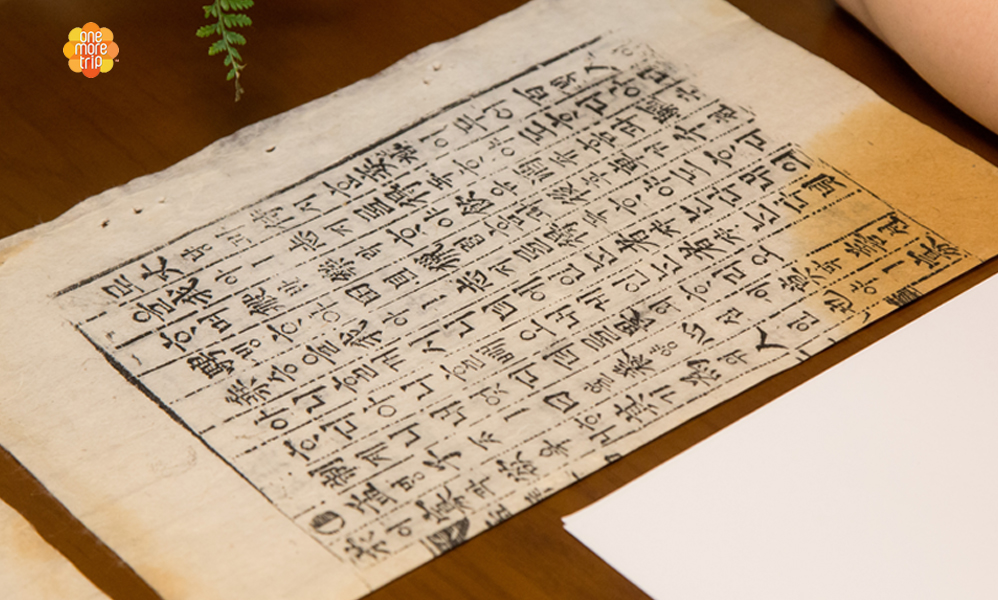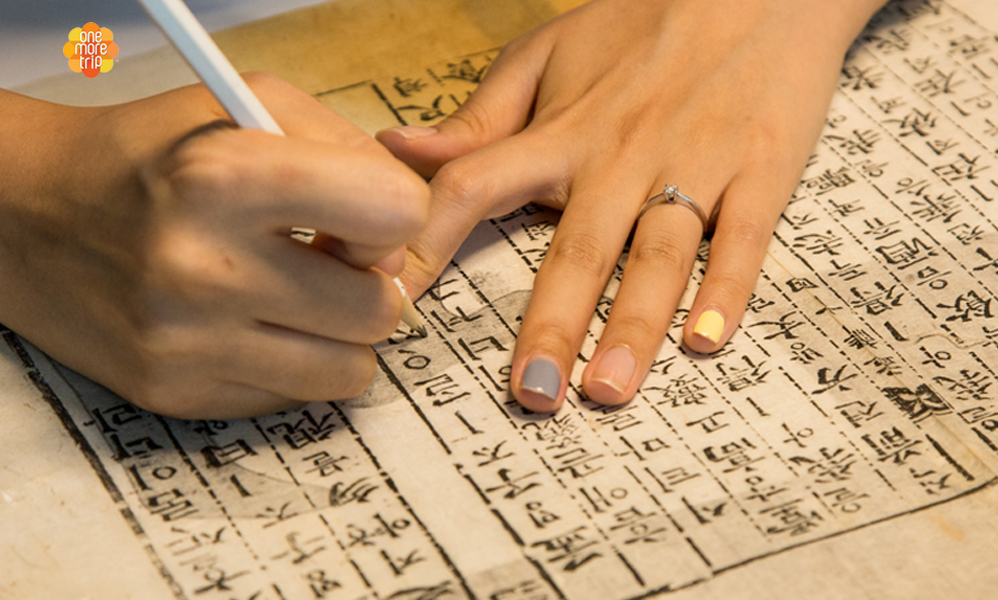 Point 3 : Munja-do, Calligraphy Expressed with Your Name
Munja-do is a type of folk painting at Joseon Dynasty that expresses letters in pictorial ways such as calligraphy.
Feel free to depict your name artfully in calligraphy on a hanji.
Visualize the meaning of your name together with various pictures such as your favorite flower or the landmark of Seoul.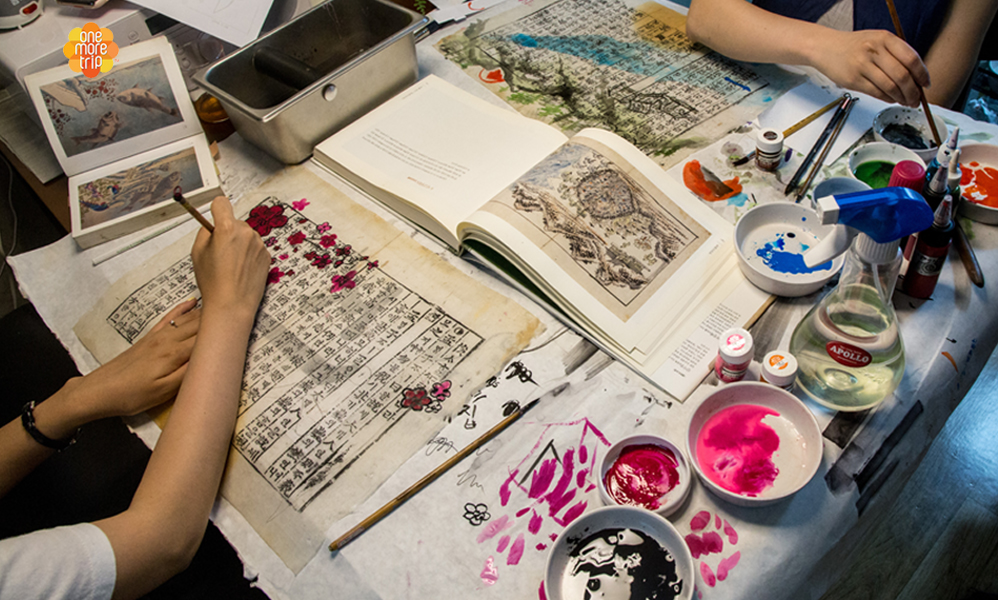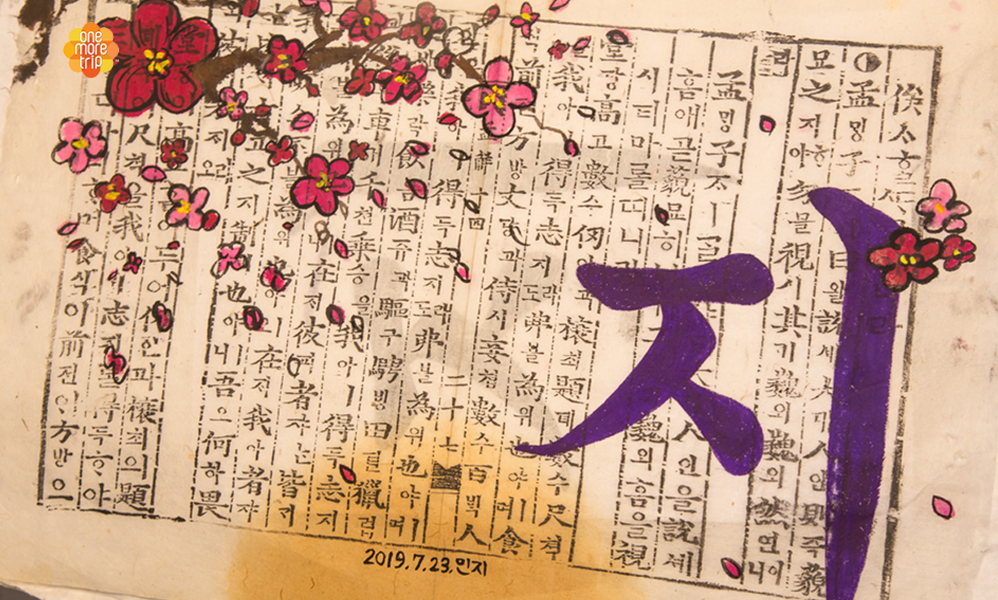 Point 4 : Beautiful sceneries of Bukchon Street and Hanok, traditional Korean-style house
While walking along the street of Bukchon, you may discover many places showing the impressive Korea's culture and tradition.
Discover unique cafés, photo studios of black-and-white photos and tailor shops as walking along the old alley.
You may also see the beautiful scenery of Hanok at 121 Bukchon.