Point 1 : Korean Food Masters' Center, the place where you can meet the food masters of Korea
In Gangnam, the heart of Seoul, there's a very special place.
When you come out Exit 11 of Gangnam Station (Seoul Metro line 2) and pass the crowds on the main street,
you'll be surprised to find a find a calm and cozy traditional cafe behind in the middle of Gangnam.
You'll be even more surprised when you step inside and see the wonderful mixture of modern design and traditional Korean elements in the interior design.
If you head upstairs, there will be a classroom where you can taste the Korean traditional food and have an opportunity to learn how to cook it!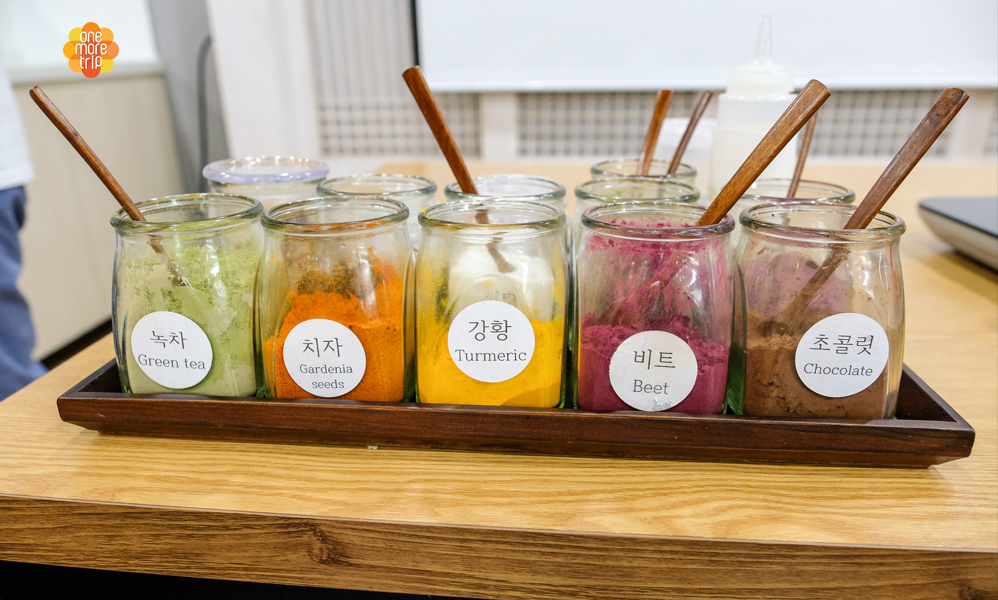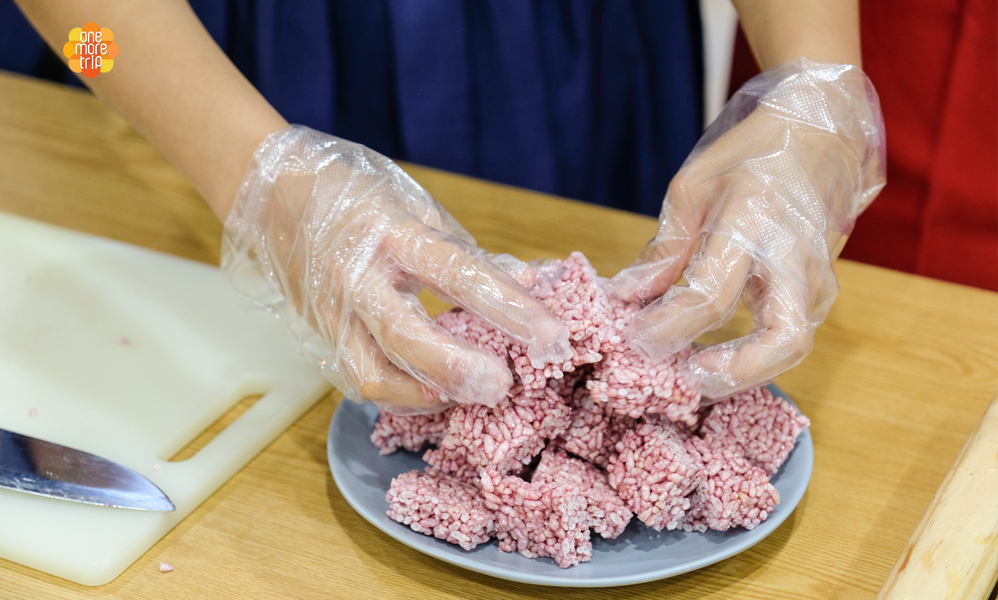 Point 2 : Point 2: Learn how to cook traditional Korean food with the Food Masters's ingredients
Food masters are official state-designated cooking masters.
In order to be recognized as a food master, one has to go through a tough and time-consuming process to satisfy the strict standards required by the national government.
Currently, there are only 69 food masters in Korea.
Only the ones who have more than 20 years of experience in making one particular kind of food and
ones who have more than 10 years of field experience after being taught by the existing food masters can become a food master themselves.
Here, you will be able to learn how to make Korean traditional food by using such cooking master's recipe and ingredients.
Don't miss this great opportunity to learn and understand Korean traditional food and its recipe at affordable prices.
Point 3 : Unique and charming- traditional cloth wrapping
(in case of participating in yeot-gangjeong experience or Traditional Korean cloth wrapping experience)
Want to have the things you made beautifully packaged to take home with you or to give to someone as a special gift?
We would be more than happy to use traditional Korean cloth wrapping to put a wonderful final touch on your handiwork.