Point 1 : A great opportunity to try out traditional Korean winemaking
In Gangnam, the heart of Seoul, there's a very special place.
When you come out Exit 9 of Gangnam Station (Seoul Metro line 2) and pass the crowds on the main street,
you'll be surprised to find a find a calm and cozy traditional cafe behind in the middle of Gangnam.
You'll be even more surprised when you step inside and see the wonderful mixture of modern design and traditional Korean elements in the interior design.
 If you head upstairs, there will be a classroom where you can learn and experience Korean traditional rice wine made by the state-designated food master's.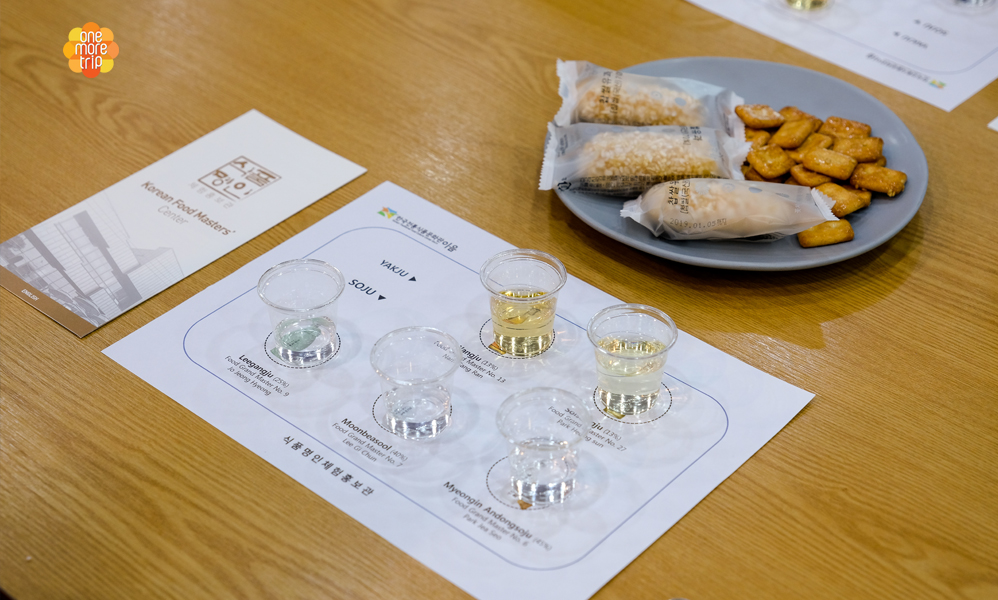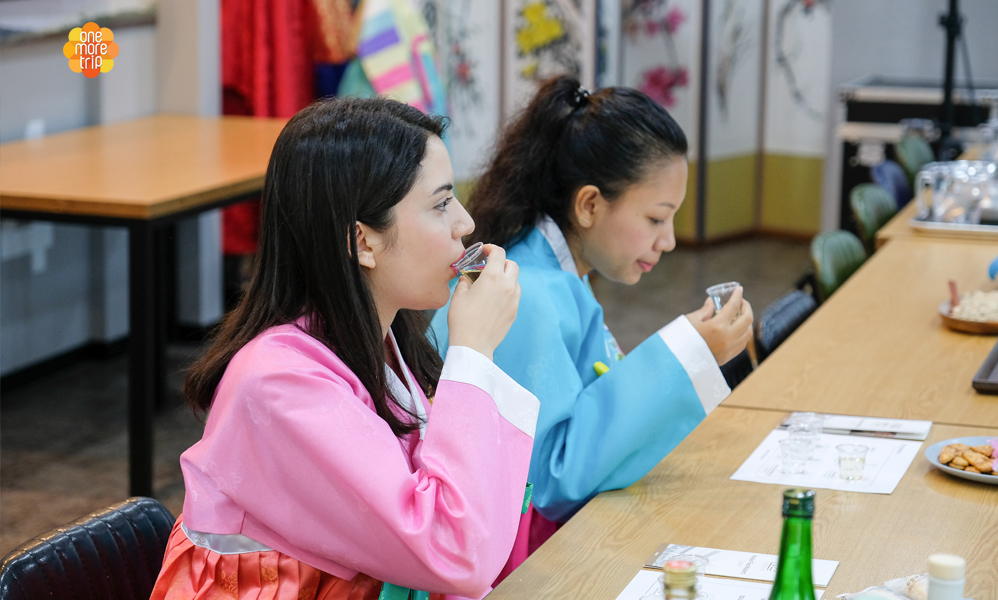 Point 2 : Make your own traditional Korean rice wine by yourself
Enjoy a unique traditional experience in Gangnam!
A great opportunity to learn how to make traditional Korean rice wine and
taste 5 different types of traditional liquor made by food masters at affordable prices.
Come and experience the diversity of traditional Korean liquor.
(While minors can participate in the program, they will not be allowed to taste traditional Korean rice wine)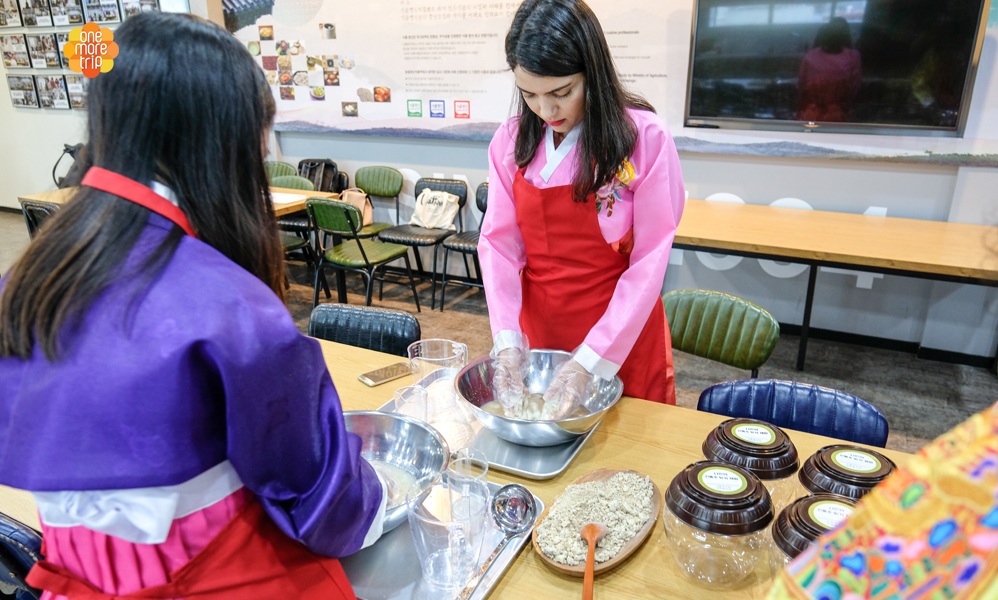 Point 3 : Fermenting traditional rice wine
Once you've finished making your own traditional rice wine, it's time to ferment it. The fermentation process usually takes 2-4 weeks.
You can bring the rice wine you made back home with you and share it with your friends and family.
(Alternative product will be provided in case of having issues of prohibited items on board))