Point 1. Melt candle base
Accurately measure and melt the candle base.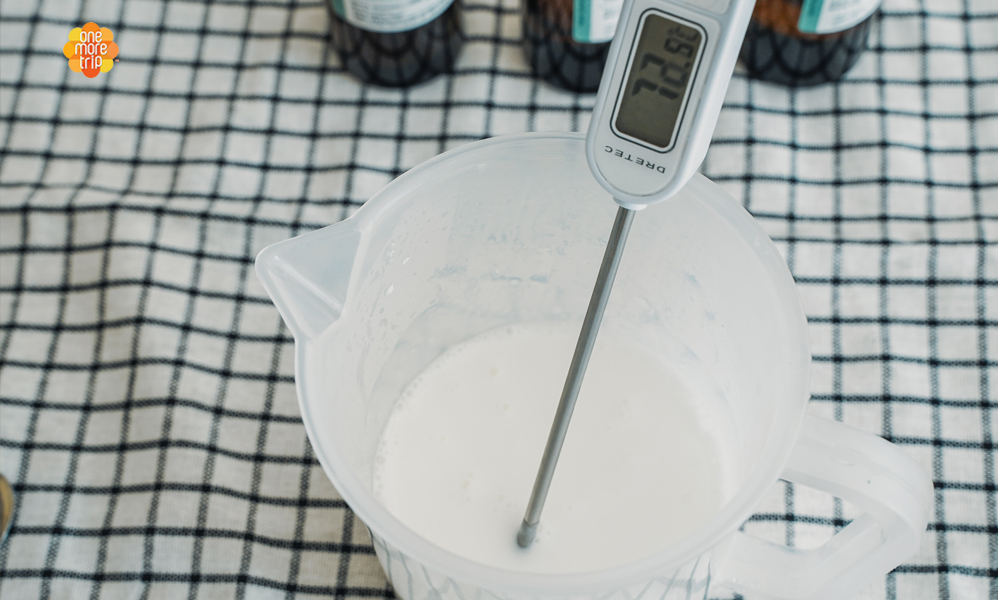 Point 2 . Engrave traditional pattern
By using a dropper, put the molten soap base into the traditional pattern candle frame.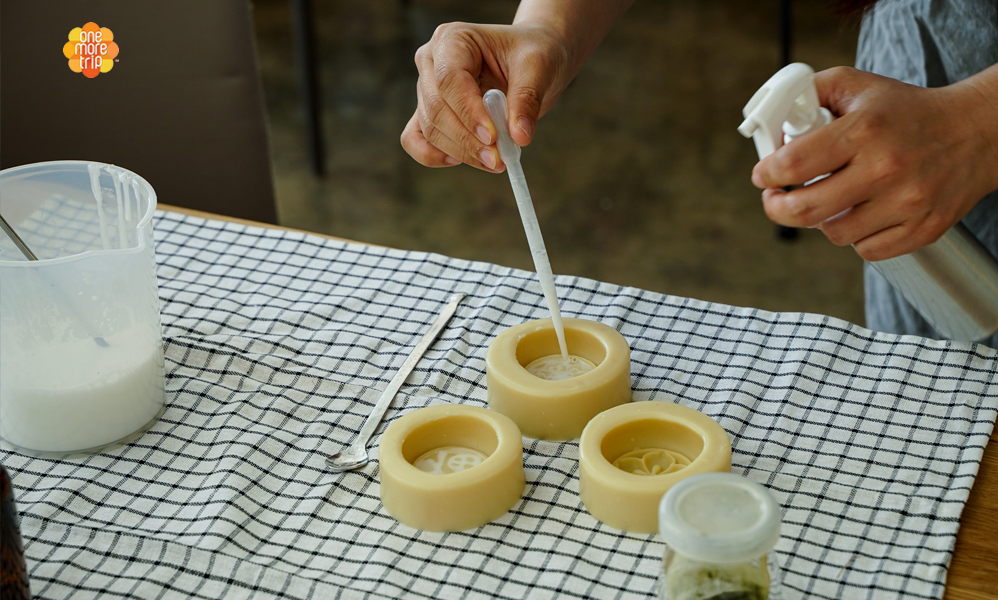 Point 3. Blend
Blend natural powder of a color you like with aroma essential oil.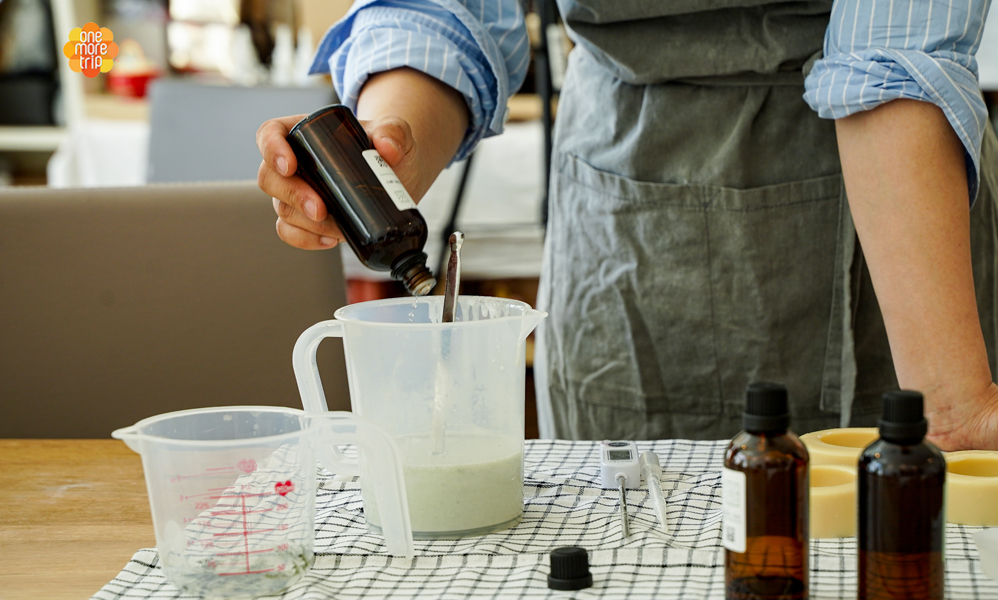 Point 4 . Make candle
Pour the molten candle into a tteok soap mold. Your pretty tteok soap is complete when the candle hardens!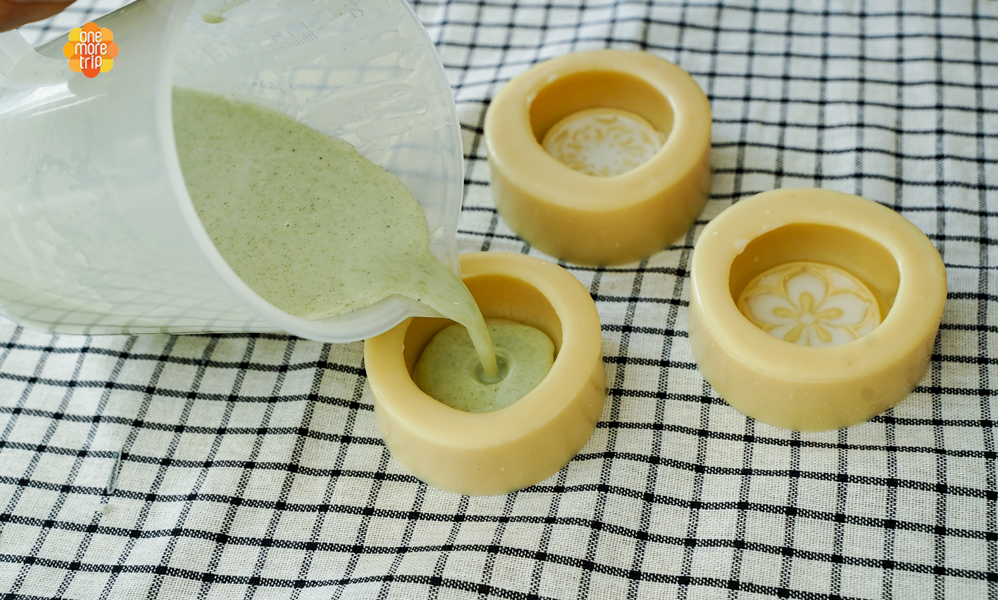 Point 5. Gift-wrap
Gift-wrap your tteok soap in a pretty gift box, and take a photo.