Point 1 : 'Hongsill' a traditional Korean paper workshop, located in Itaewon
Hongsill is a beautiful workshop located in a quaint alleyway in Itaewon.
Here, you can experience making beautiful traditional Korean accessories with traditional Korean paper artist Sukyung Hong.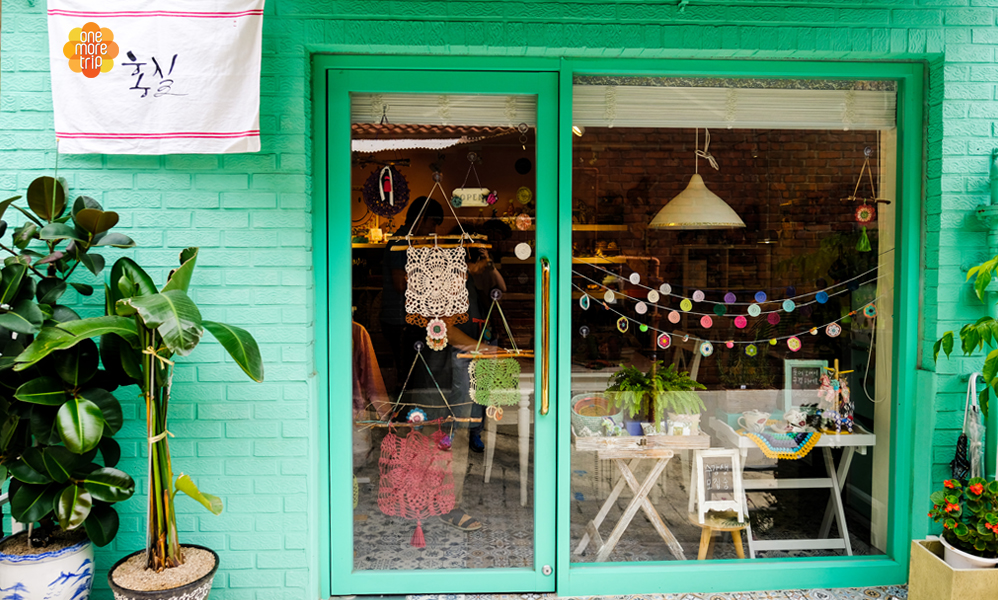 Point 2 : Choose and make your own accessories
You can choose one option among the four types of Rosa Rugosa accessories as shown below :
1. Norigae
Norigae is a traditional Korean accessory that's worn on top of traditional Korean clothing (hanbok).
You can also use it to decorate your handbag or backpack.
Take a selfie at a royal palace in Seoul, wearing hanbok and a Rosa Rugosa norigae.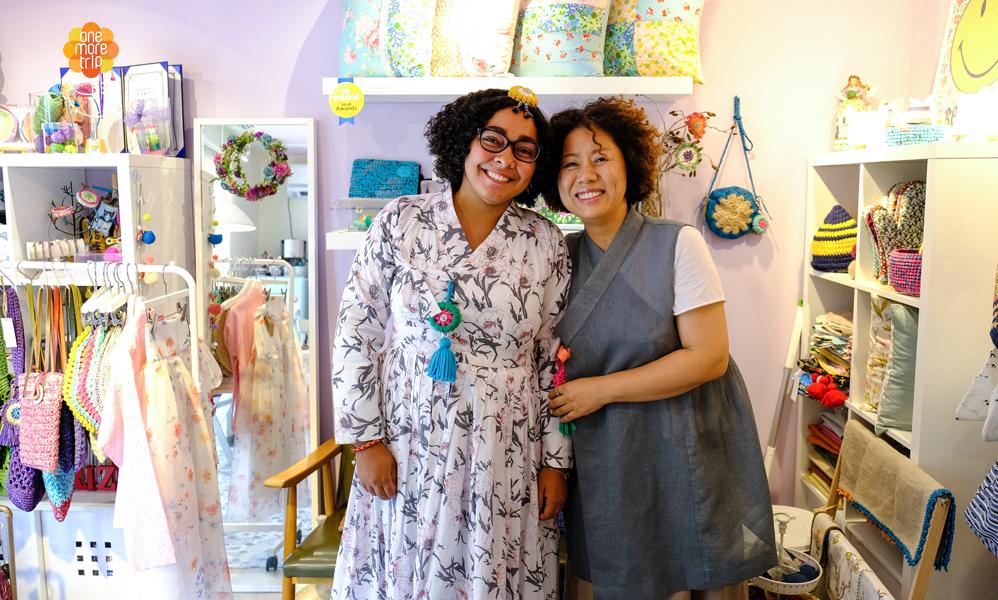 2. Baessi Daenggi
Baessi daenggi is a traditional Korean hair band.
The Rosa Rugosa flower on the hair band showcases elegant Korean beauty.
In the past, this accessory was used as a symbol of being a single woman.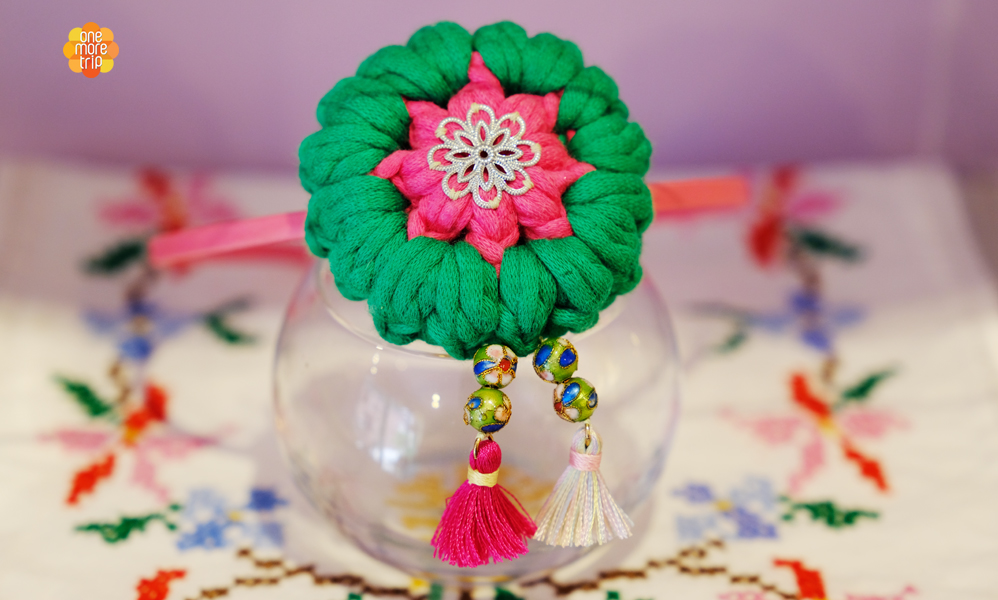 3. Key holde
Make a unique traditional Korean paper key holder.
It may bring good luck and fortune to you!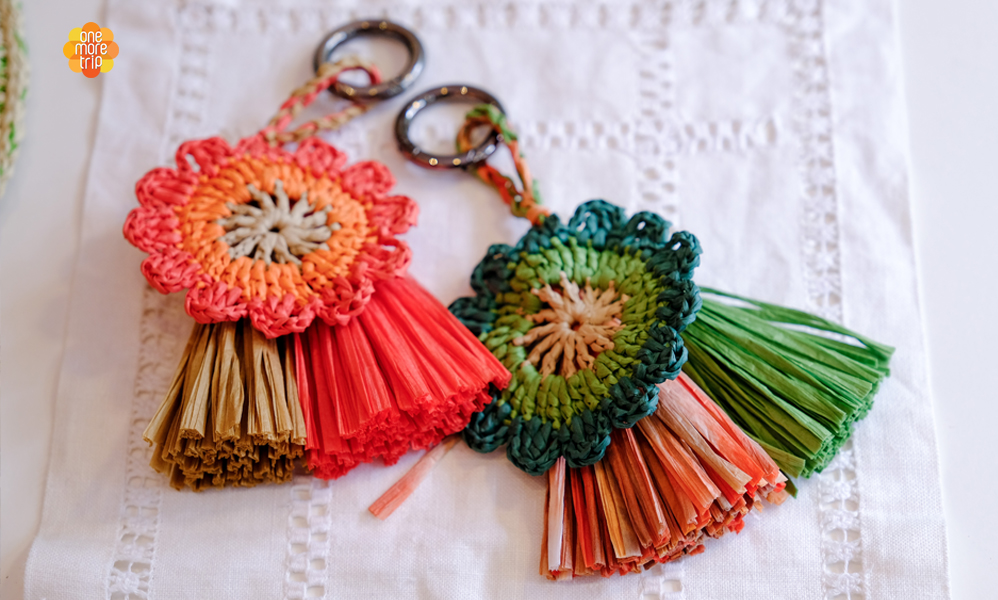 4. Wall decoration
Make a special interior decoration item out of traditional Korean paper.
You can also give it as a special gift to your friends or family.