It is an experience of Ome cooking class where you can buy ingredients directly from Korean traditional market and cook them.
As an experience product that can be enjoyed only in Korea and has received much good review from Trip Advisors, vegetarians can also experience fun.
This tour covers everything from purchasing fresh ingredients in the market to sharing your food.  It's delicious even if you eat alone but more fun and feeling good when you eat it with all together! Share Korean drinking culture with others!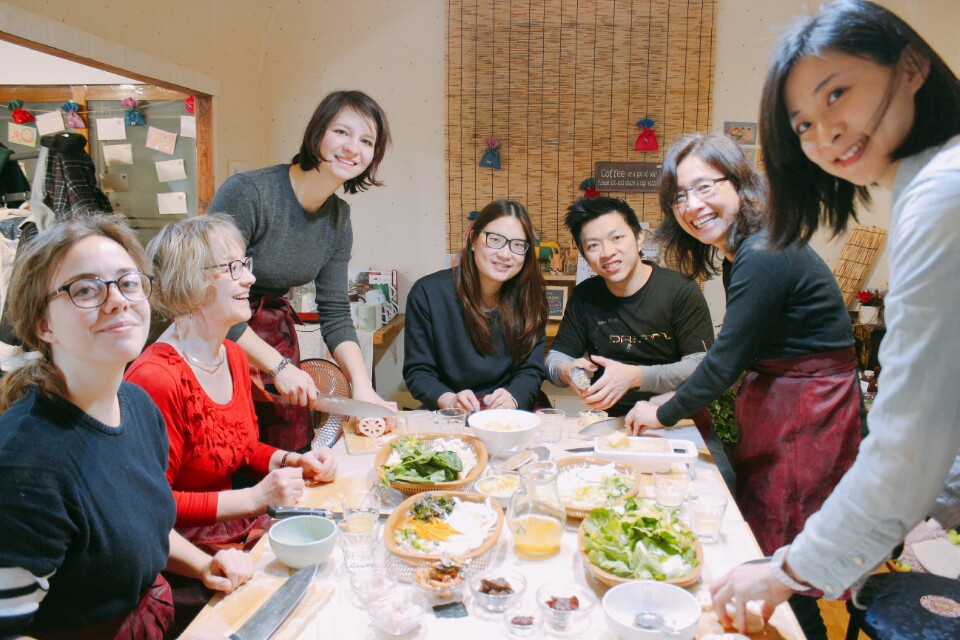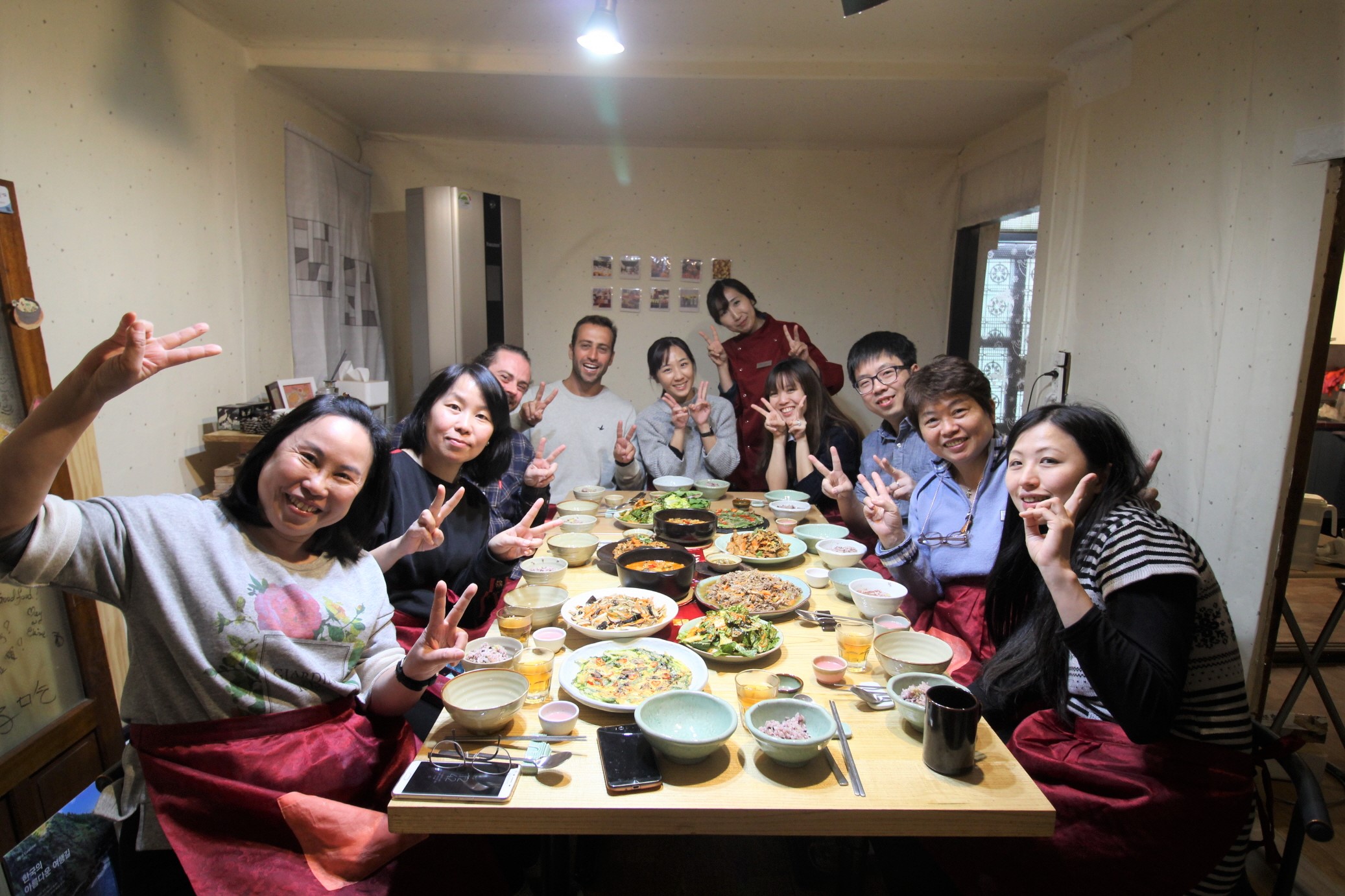 Meeting Place
Jegidong Station Exit 2, Seoul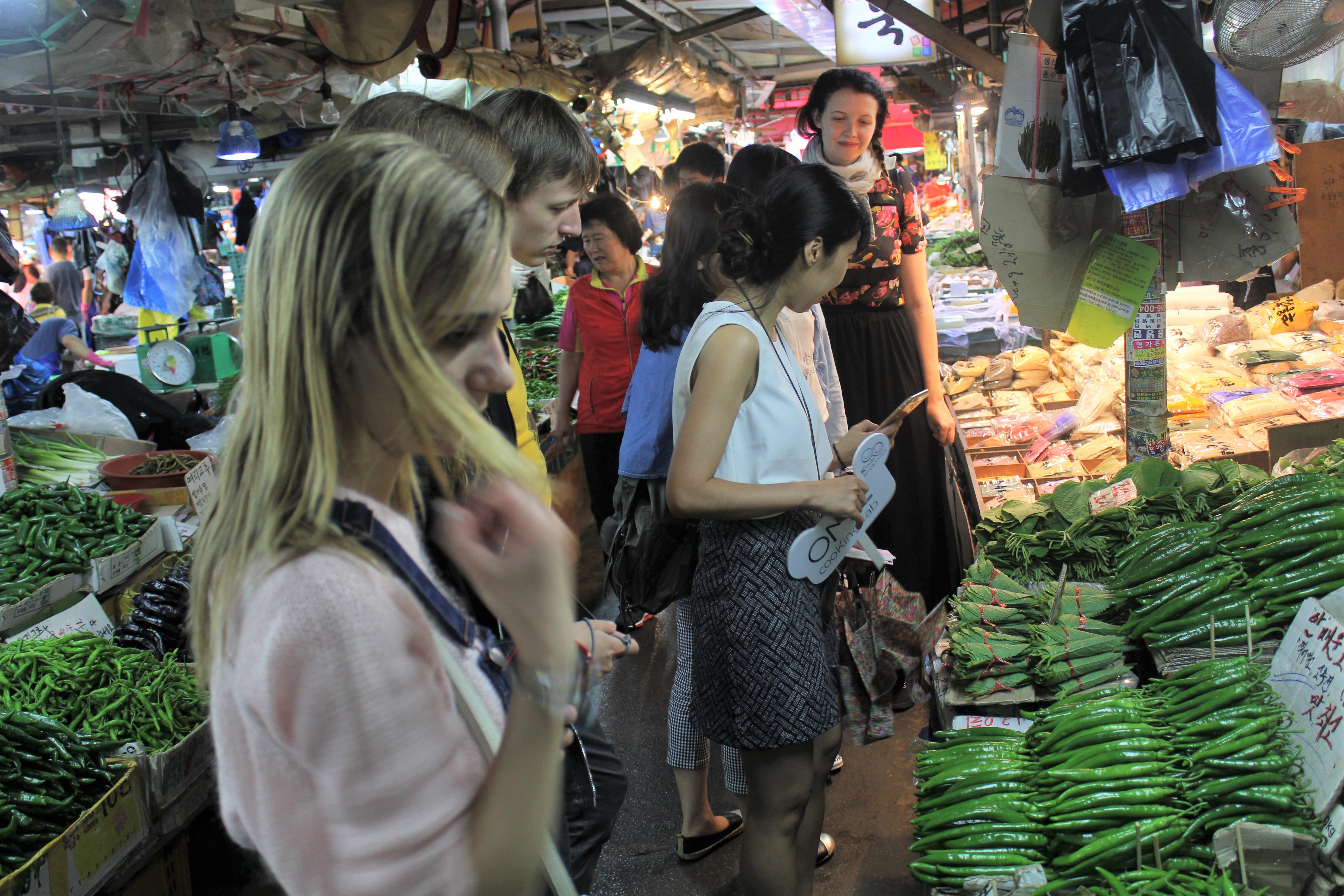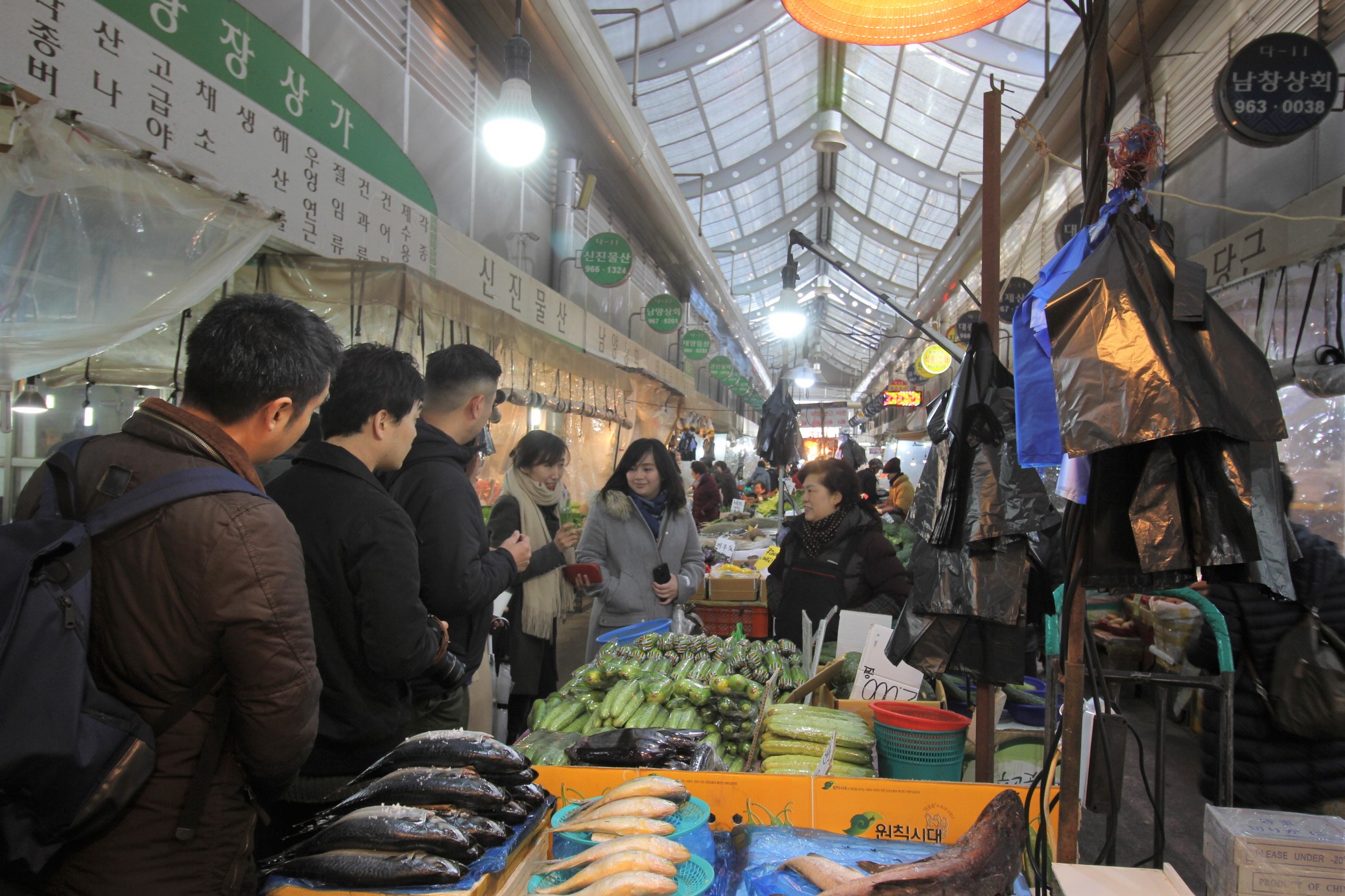 Schedule
Mon : Samgyetang Class
Samgyetang, Kimchi, Korean pancake, Seasonal side dish 1, dish 2
Tue : Korean Home Cooking
Kimchi-jjigae, Seafood pancake, Bulgogi, Seasonal side dish 1, dish 2
Wed : Korean Street Food
Gimbap, Tteok-bokki, Sundubu-jjigae, Seasonal side dish 1, dish 2
Thur : Kimchi Class
Kimchi, Suyuk, Soy bean paste soup, Seasonal side dish 1, dish 2
Fri : Bibimbap Class
Bibimbap, Bean sprout soup, bulgogi, Seasonal side dish 1, dish 2
Sat : Korean Home Cooking
Doenjang-jjigae, Korean pancake, Bulgogi, Seasonal side dish 1, dish 2
Sun : Korean Desert Class
Rice cake, Bean paste flower, Traditional tea