This is is market tour product where you can enjoy Korean traditional market and delicious Korean food / market food. Also, OME will teach you some Koreans that you can use at the market!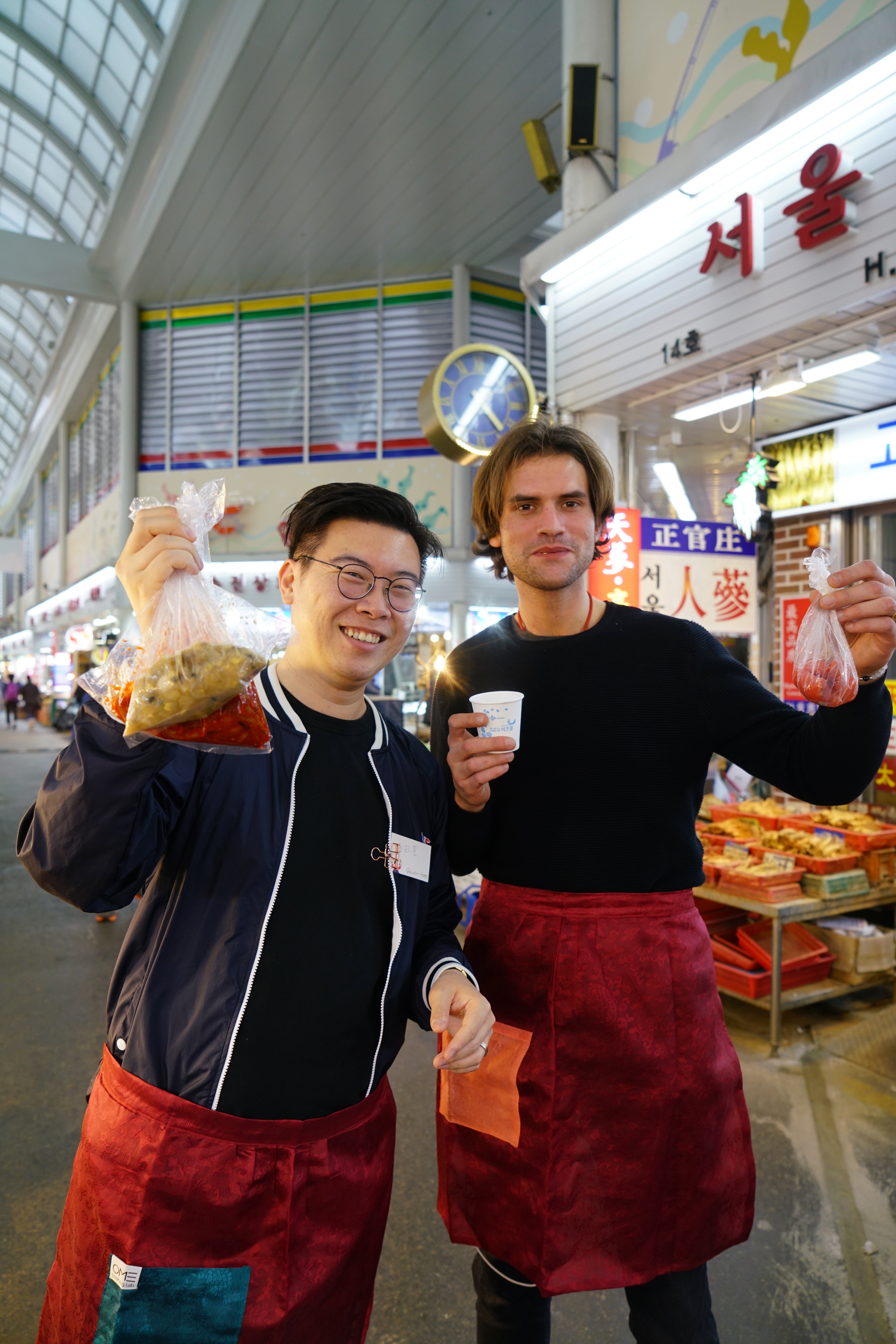 What if you can learn Korean, have a market tour, and eat delicious Korean food at once? This tour is recommended to those who are interested in Korean food and Korean language. OME will let you know some useful Koreans that you can use at the market. Cooking food with ingredients you bought at the market and sharing the food with your tour group will give you a special memory in Korea!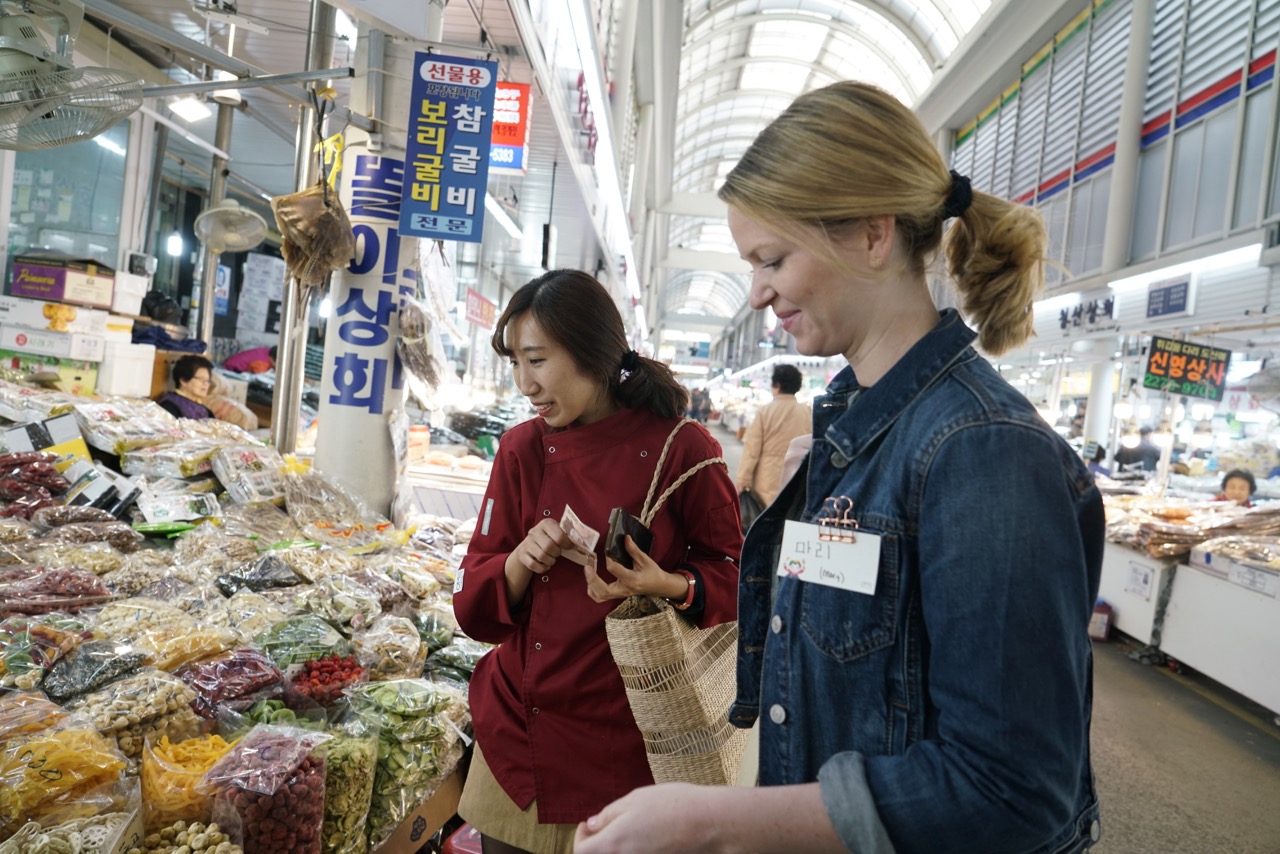 ※ Only available for over 8 years old.
Class Information
Market: Seoul Jungbu Market
Class day: Wednesday
Meeting time and place: 14:00 at Exit7(outside), Euljiro 4ga station(Line 2, 5)
Class food: Korean seasonal street food, dried fish side dish, dessert (dalgona)
※ Dalgona: Dalgona (달고나) or ppopgi (뽑기) is a Korean candy made with melted sugar and baking soda. It was a popular street snack in the 1970s and 1980s, and is still eaten as a retro food. It is so fun to make it.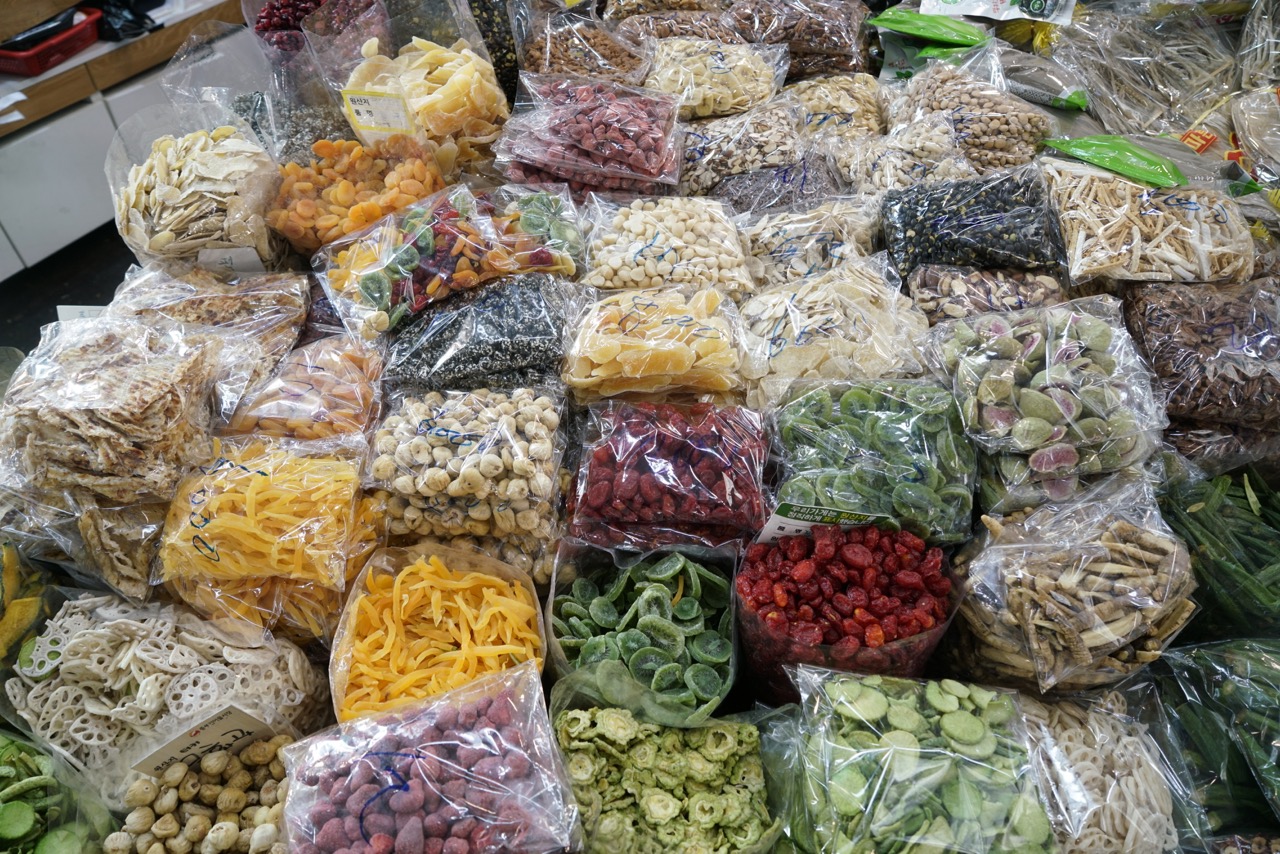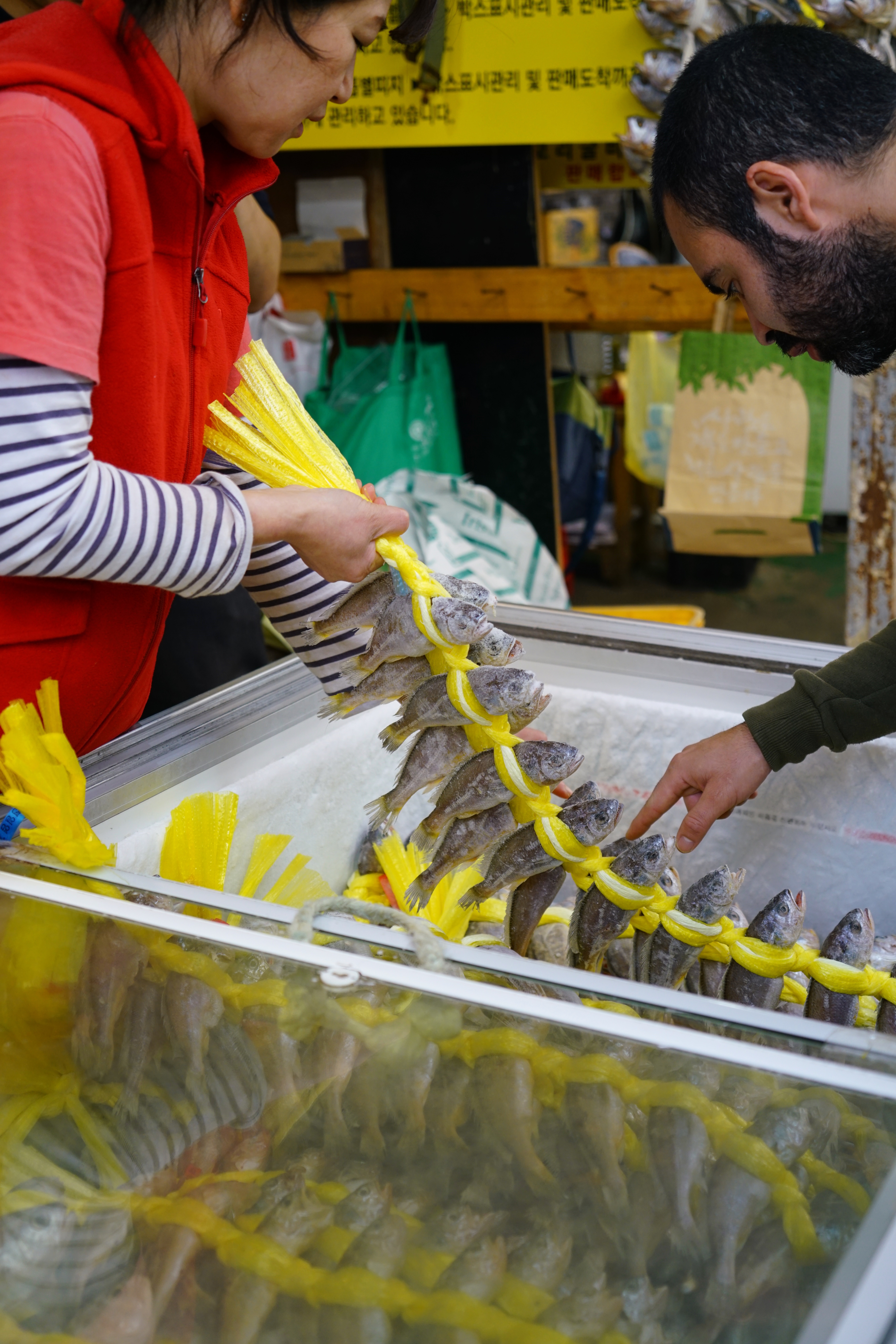 Schedule
15:00 – 16:30 Korean class & Food Market Tour
16:30 – 17:30 Cooking class
17:30 – 18:00 Dining
Meeting Place
15:00 at Exit7(outside), Euljiro 4ga station(Line 2, 5)