Point 1 : Sand Art learning from Korea's representative sand artist
SANDARTKOR is a professional sand art company made up of top sand artists of Korea.
The company has operated sand art performances and experience programs
from various institutions such as library, broadcasting company and foreign embassy.
Learn sand art technique from professional instructors and fall in love with sand art!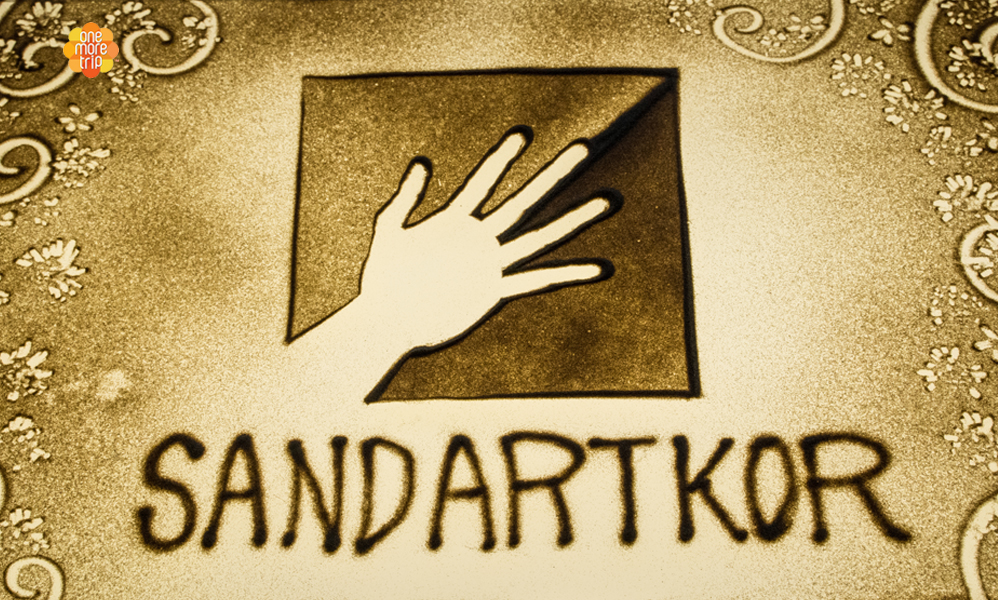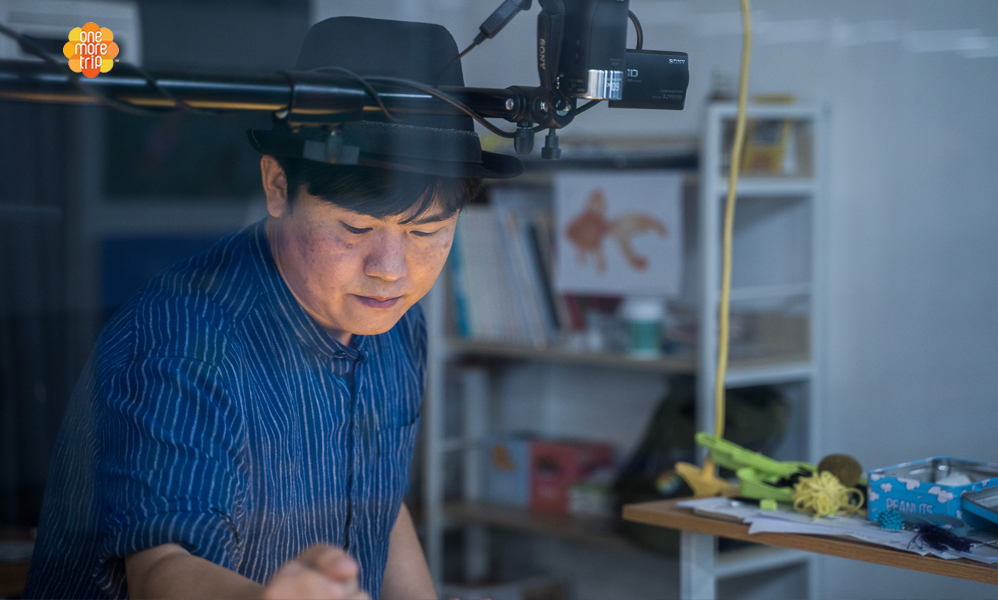 Point 2 : Class that makes your hands and eyes happy
Enjoy sand art performance and experience at the same time.
A splendid live performance of good artists takes place in front of you.
Appreciate delicate sand expression like real photos.
After the performance is over, a special sand art class is waiting for you. So, stay tuned!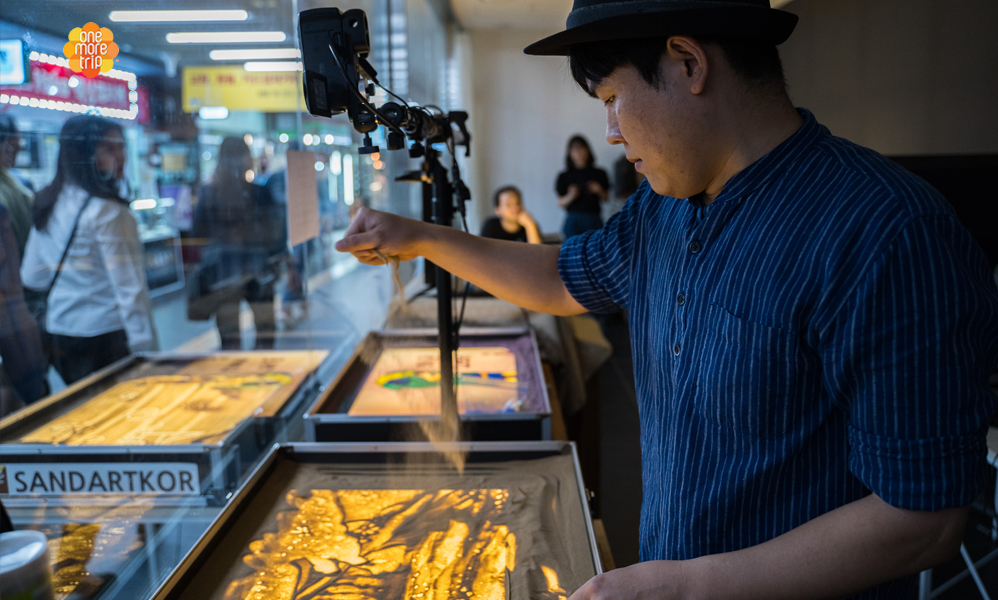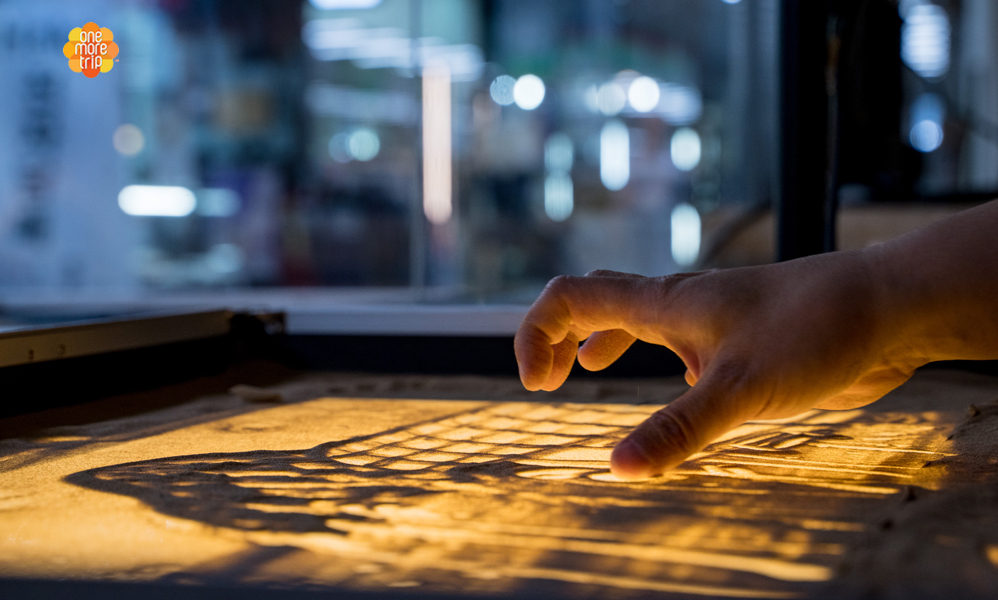 Point 3 : Seoul and Korea drawn with sand
While drawing various symbolic icons of Korea such as 'Seoul-the capital of Korea',
'Taegeukgi-the national flag', 'N Seoul Tower' and 'Gyeongbokgung Palace', meet Korean culture naturally.
SANDARTKOR's professional class enables you to complete free drawing in a short time.
Using your technique learned from instructions, express your own art with sand!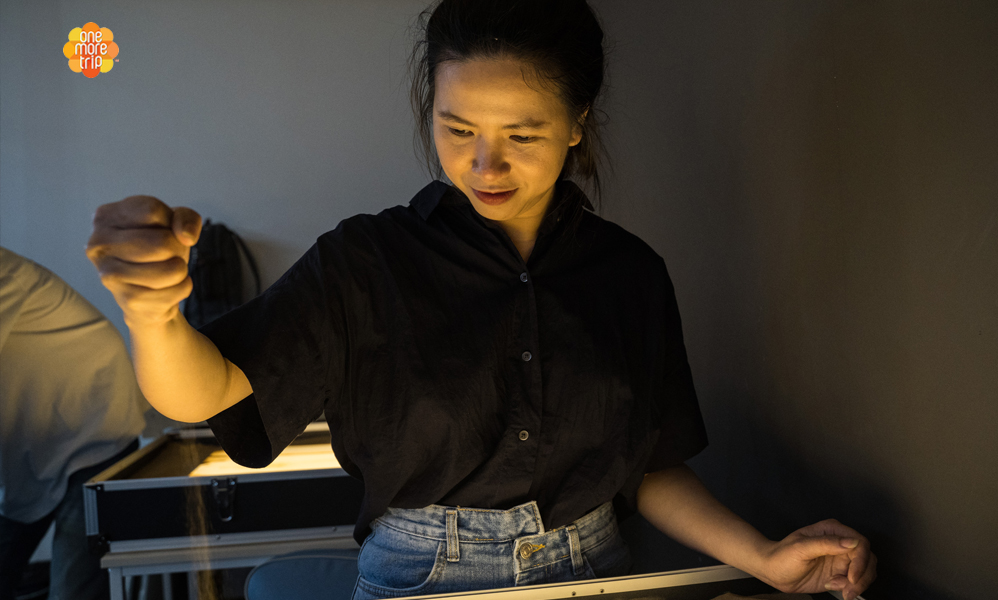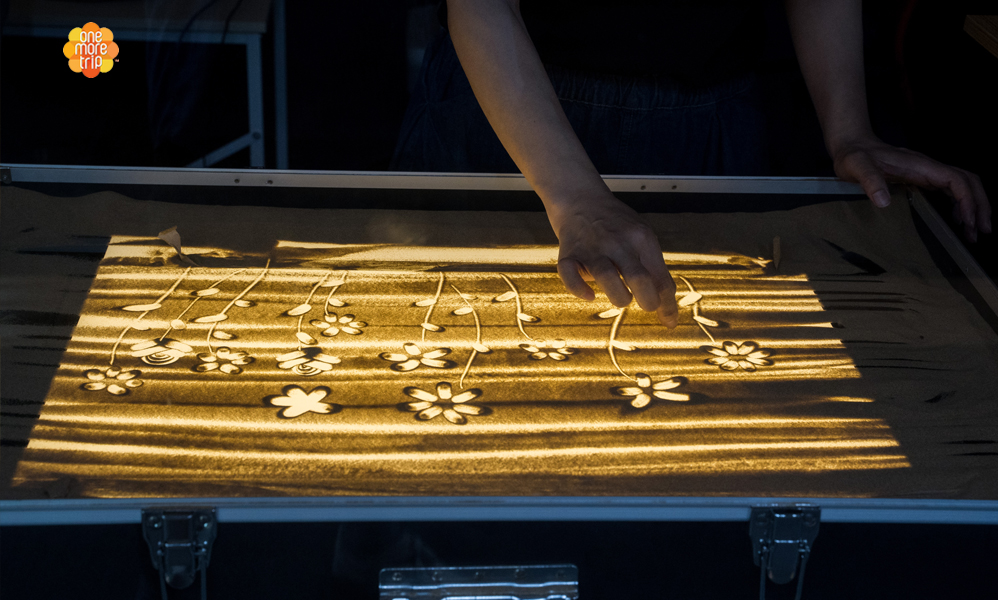 Point 4 : Watching landmarks that I drew
SANDARTKOR is located in front of the square of Seoul City Hall.
There are nearby tourist spots you can visit after the experience is over, such as Deoksugung Palace, Gwanghwamun, Cheonggyecheon Stream and Myeongdong.
Imagine how wonderful it is that you can walk around the actual old palaces after you draw them with fine and soft sand!
While walking around old palaces thinking about your own sand-work, your trip to Seoul will be more special.