Point 1 : Taekwondo learned from an instructor of Kukkiwon
Taekwondo, the national sport of Korea, is a martial art that attacks or defenses an enemy using bare hands and
bare feet. Since this is a Korean traditional martial art that uses no arms or weapons, people can train their bodies anytime and anywhere.
Here is an instructor of Kukkiwon. Learn Taekwondo from the instructor who has taught foreigners at Kukkiwon, the World Taekwondo Headquarters.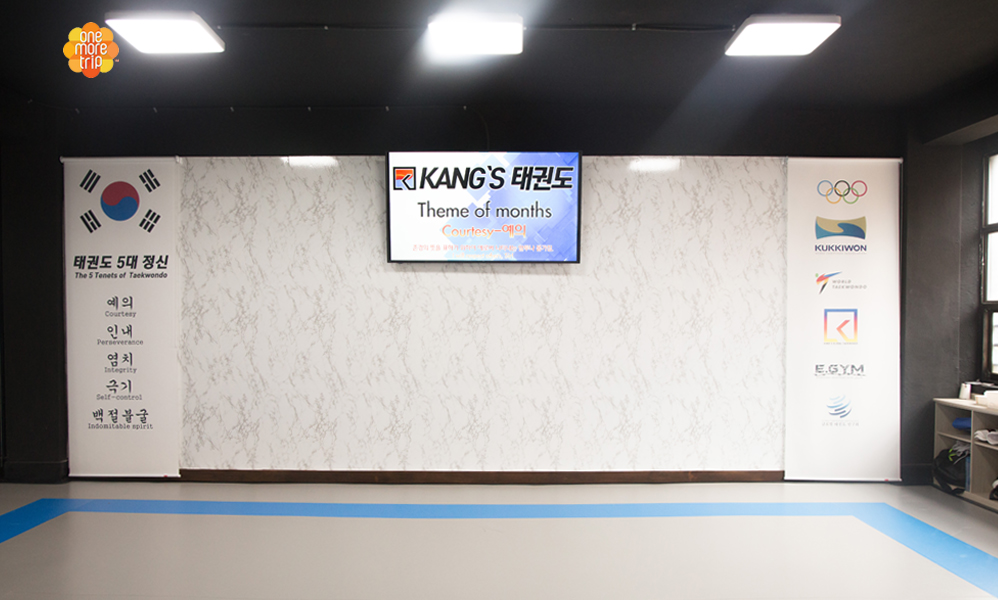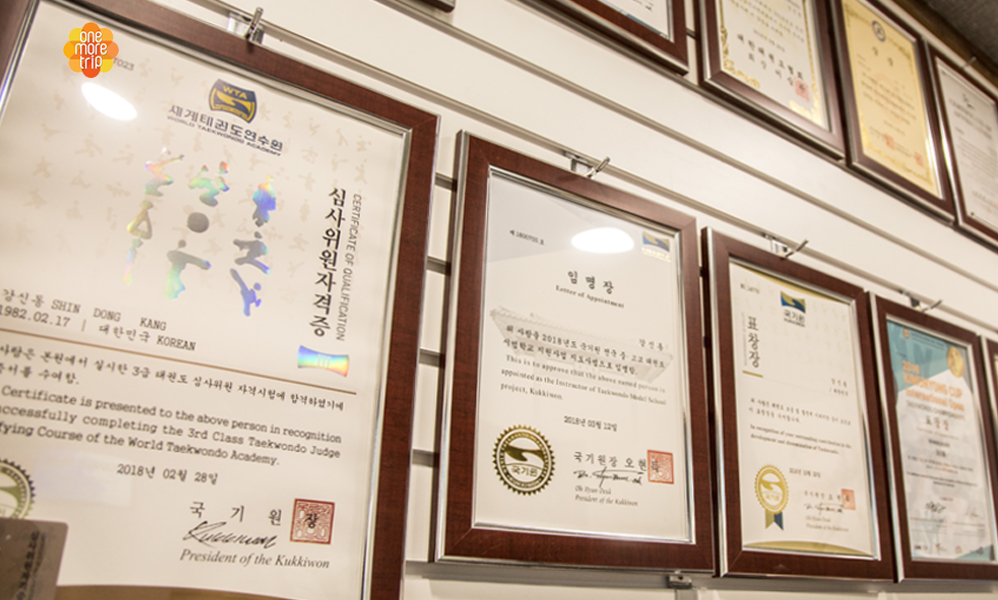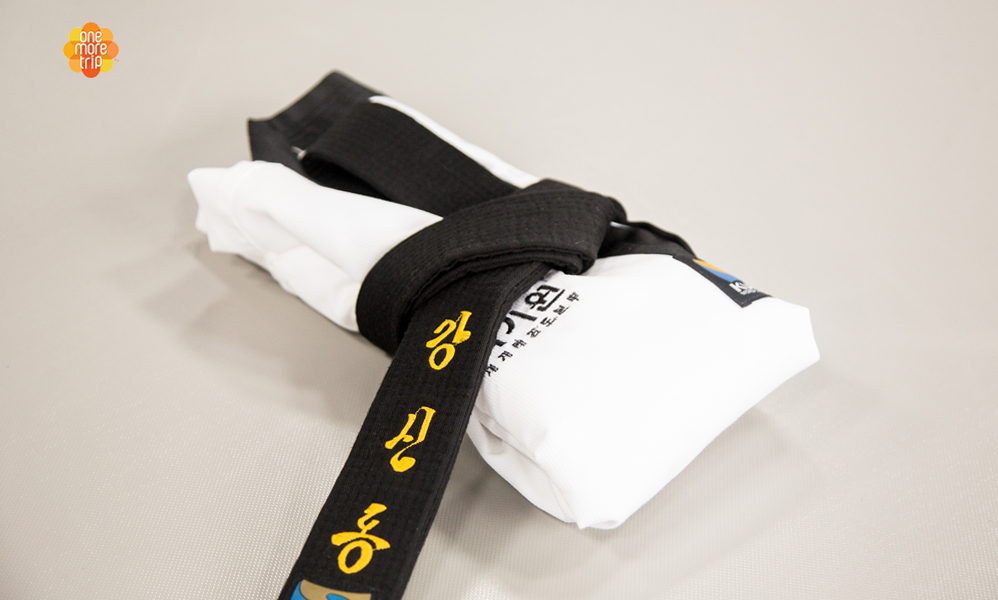 Point 2 : Learning basic move
After simple stretching, you will learn basic moves of Taekwondo.
-Momtong Jireugi : Striking target with fist
-Makgi : Protecting major body parts by blocking an opponent's attacks with
hands, arms, feet or legs. This includes araemakgi, momtongmakgi and eolgulmakgi.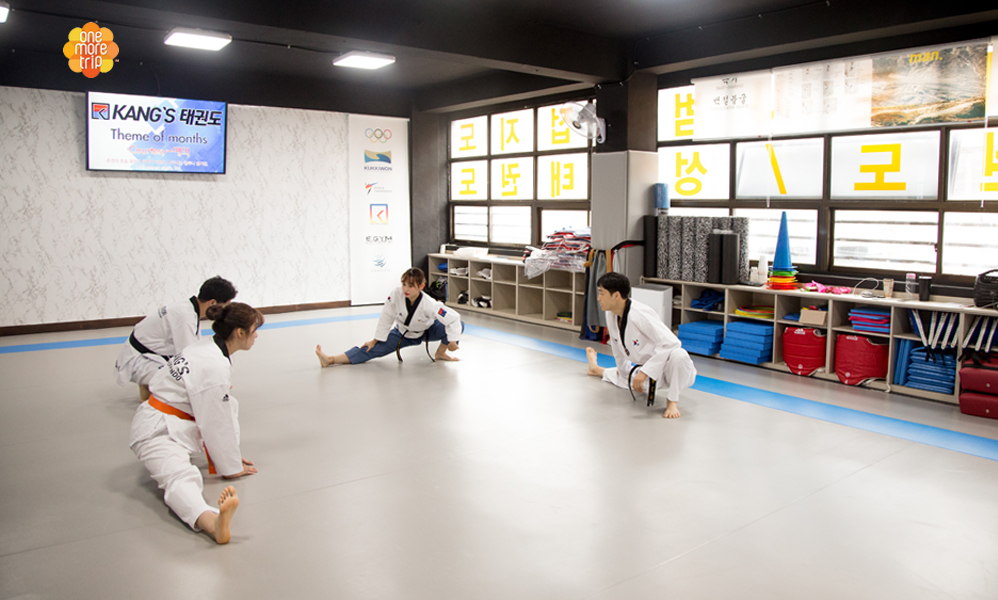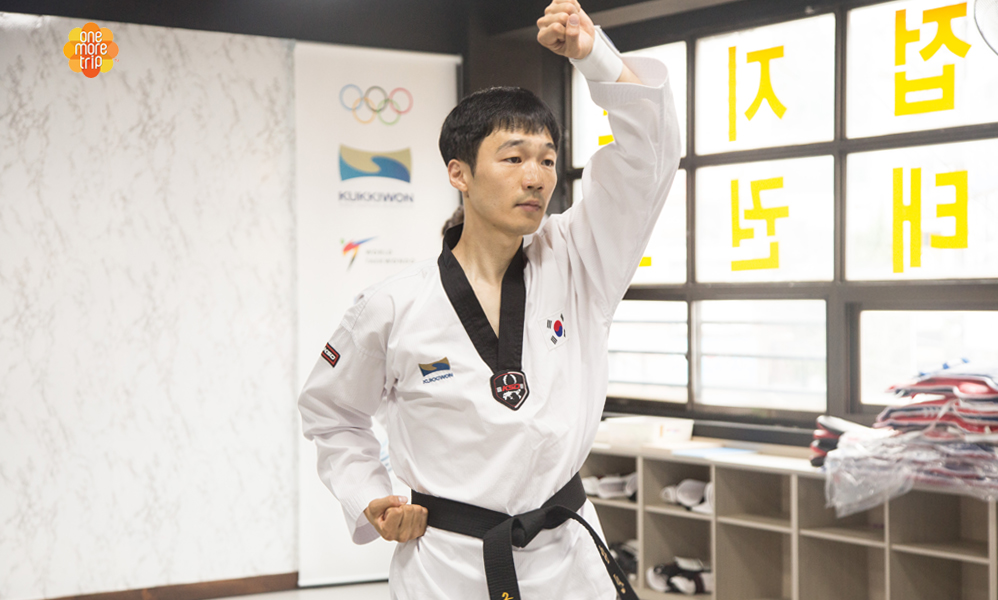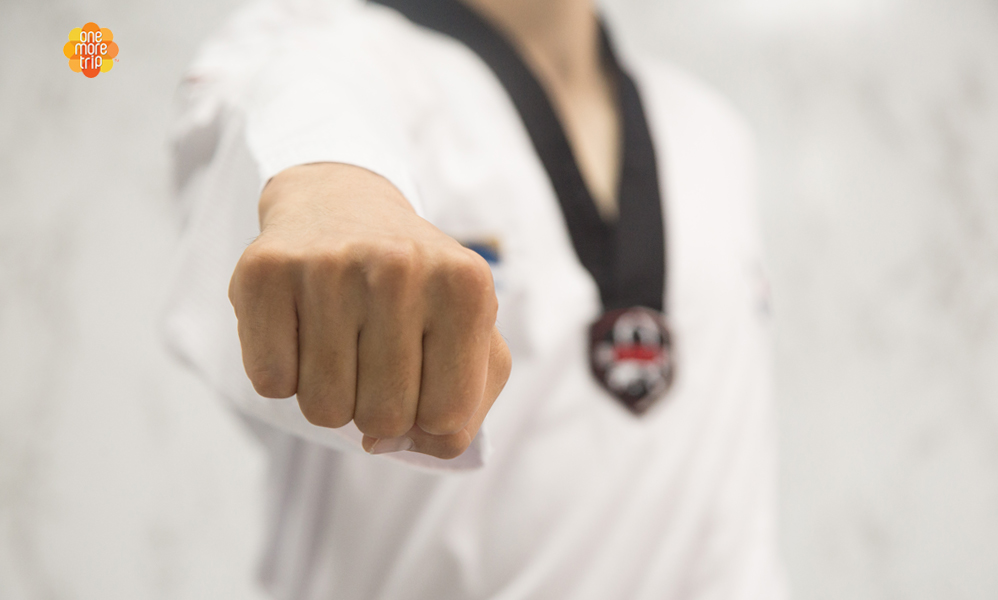 Point 3 : Basic Chagi
Chagi is the skill that attacks an opponent with a foot by stretching or turning a leg.
You will learn basic kicking skills using Apchagi, naeryeojjikgi and dwijumeok.
-Jjikgi: the skill that strikes a target quickly swinging fingertips.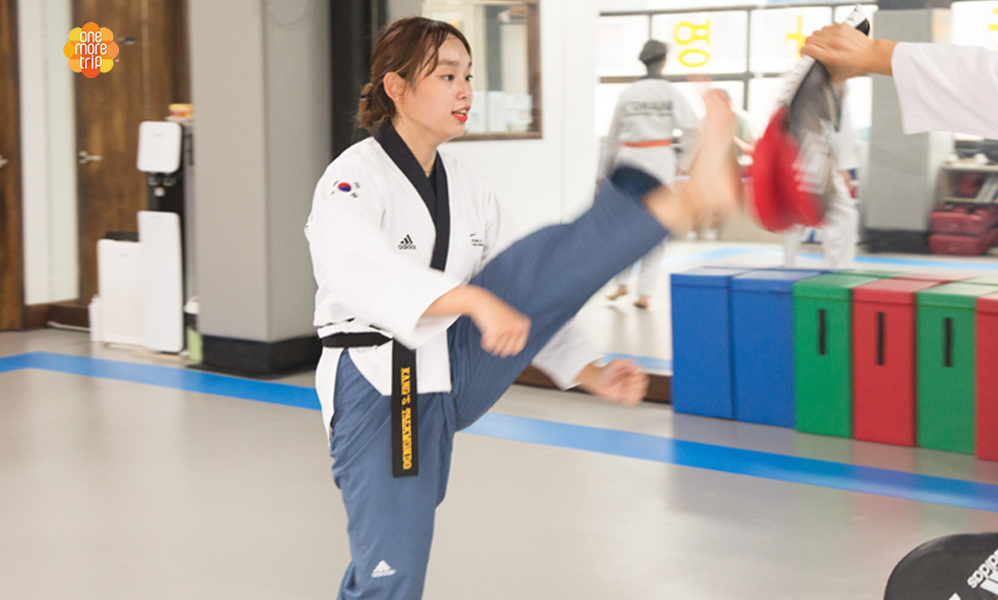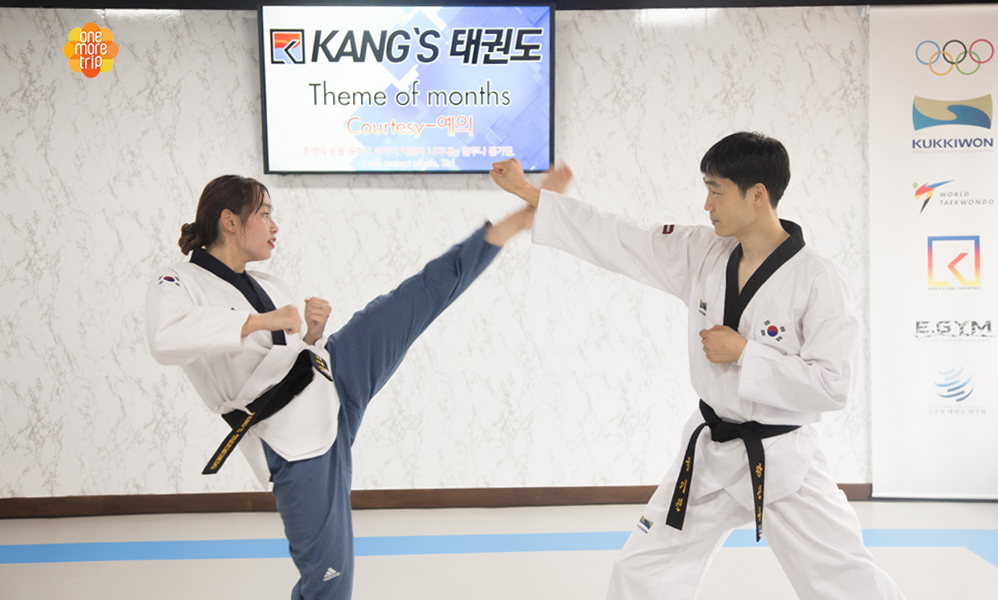 Point 4 : Striking target and breaking
After learning Ditgi, which is the basic step of Gyeorugi, you can attack a target using Apchagi, Naeryeochagi and Dwijumeok.
-Ditgi: All movement of feet performed to control the distance with the opponent, to attack or defense the opponent.
Break a pine board using Naeryeojjikgi Chagi.