Thanks to everyone who applied to be Seoul experience tourism video creators, Tour-tainers!

We are happy to announce the participants for the Tour-tainer program!

※ Successful applicants will be contacted individually regarding future schedules and details.
The ceremony for July 12th, which was scheduled due to the rise in social distancing caused by COVID-19, has been canceled.

※ Contact us: 02-2038-9911 / tourtainer2021@gmail.com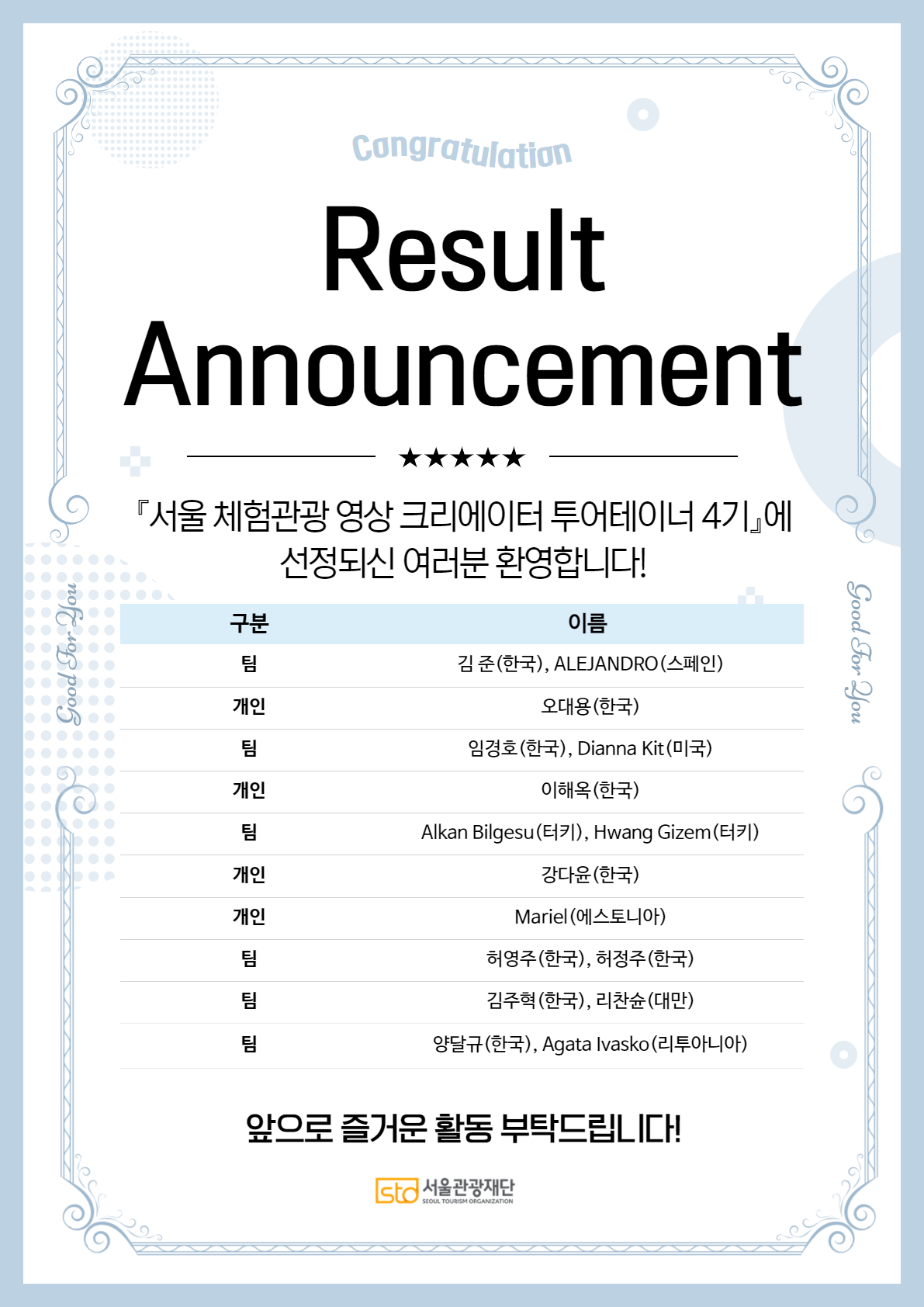 ※ The order of names is random assignments.