Point 1. Orientation
Gather at the studio, say hello to each other, and read the recipe together.
Learn about ingredients in advance.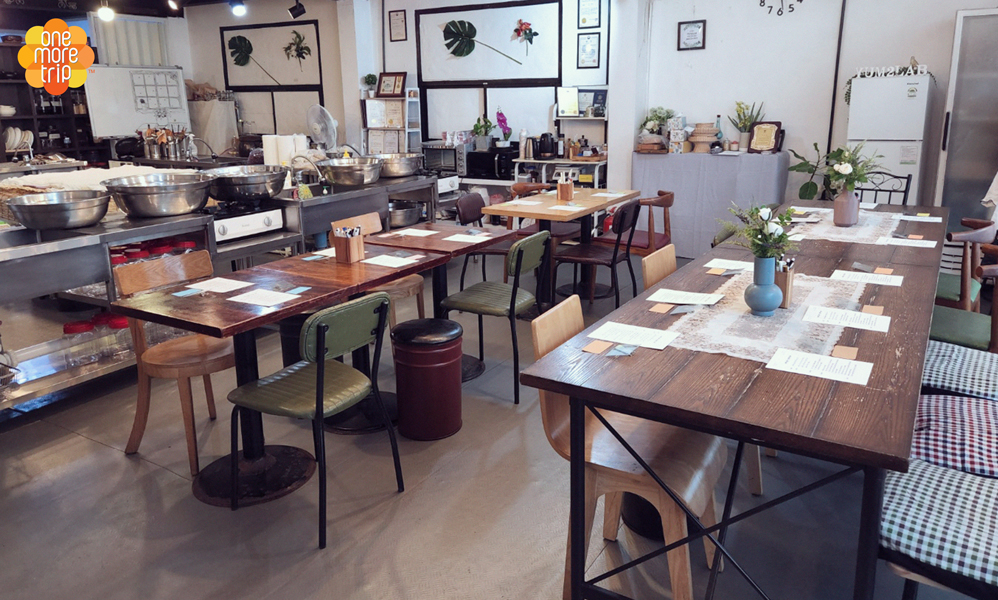 Point 2. Do your own cooking.
Cook yourself with the guidance of the instructor.
You can decide the Korean dish you will make through discussion with the instructor.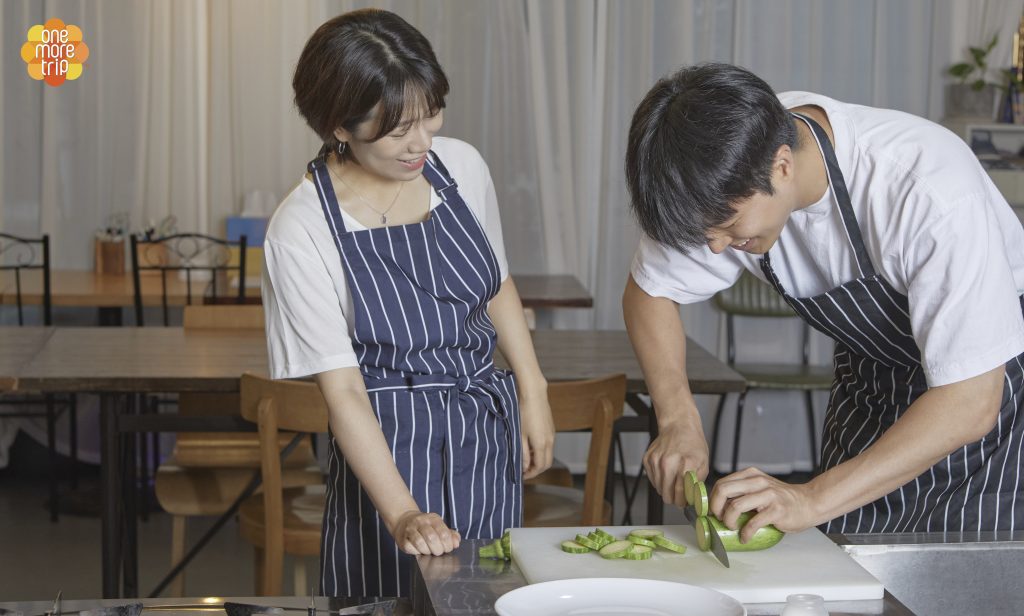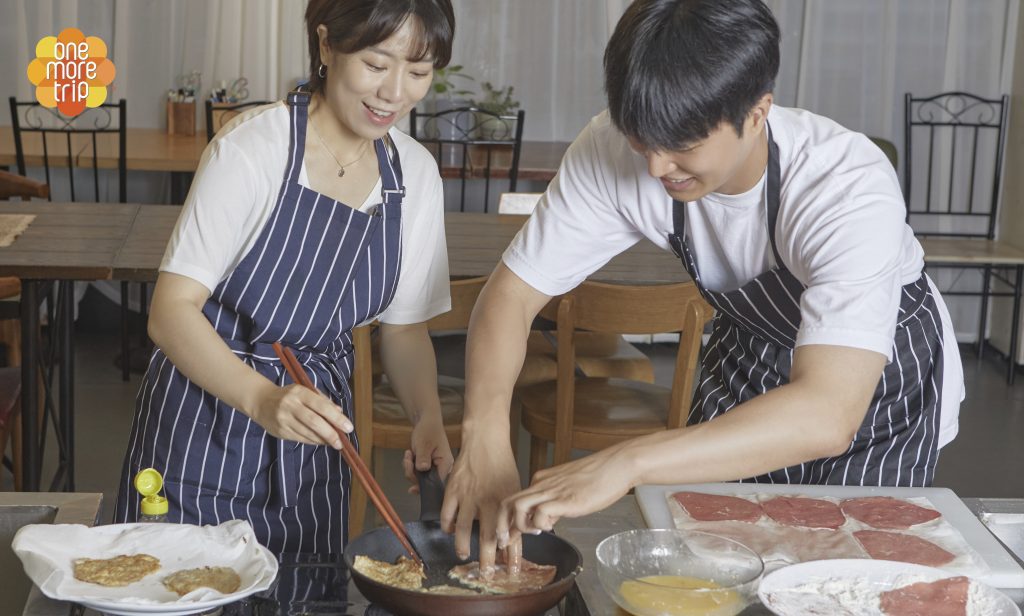 Point 3. Enjoy the finished product.
When you finish cooking, you may enjoy it or take it home.
(Among the three below, You can choose one
or decide what Korean food you want to learn after discussion)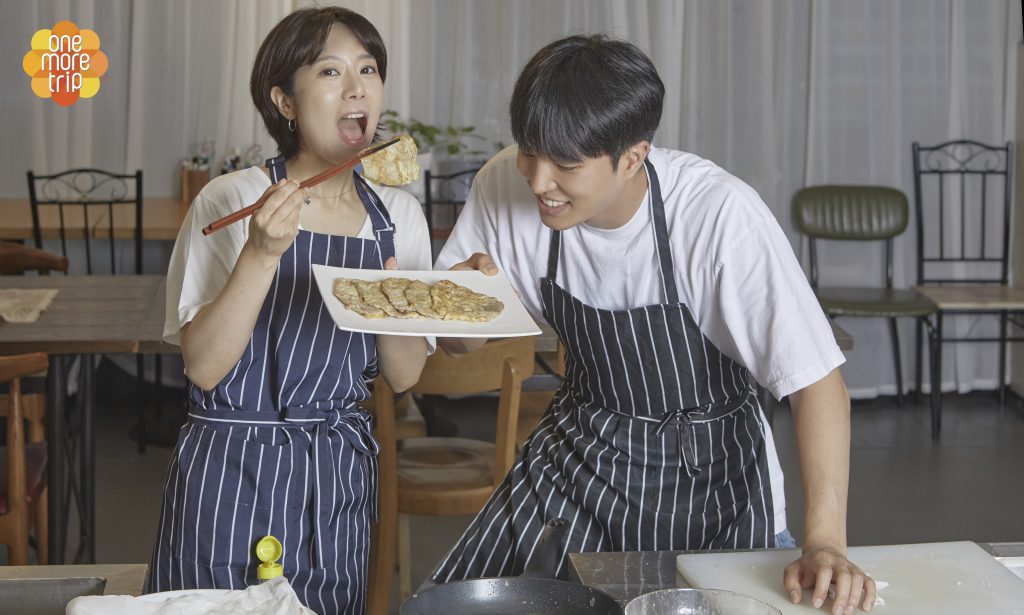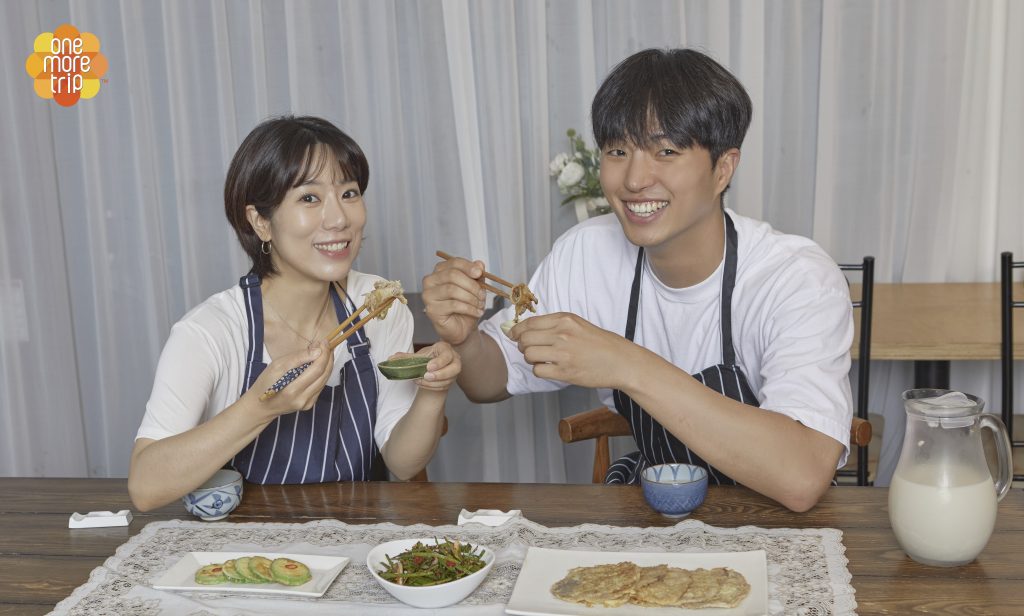 (Option 1) Bulgogi & Miyeokguk
(Stir-fried Bulgogi & Seaweed Soup ): Stir-fried marinated beef & Seaweed soup.
Stir-fried thin sliced beef marinated in soy sauce and soup made with seaweed.
Korean people usually serve these menus at birthday parties.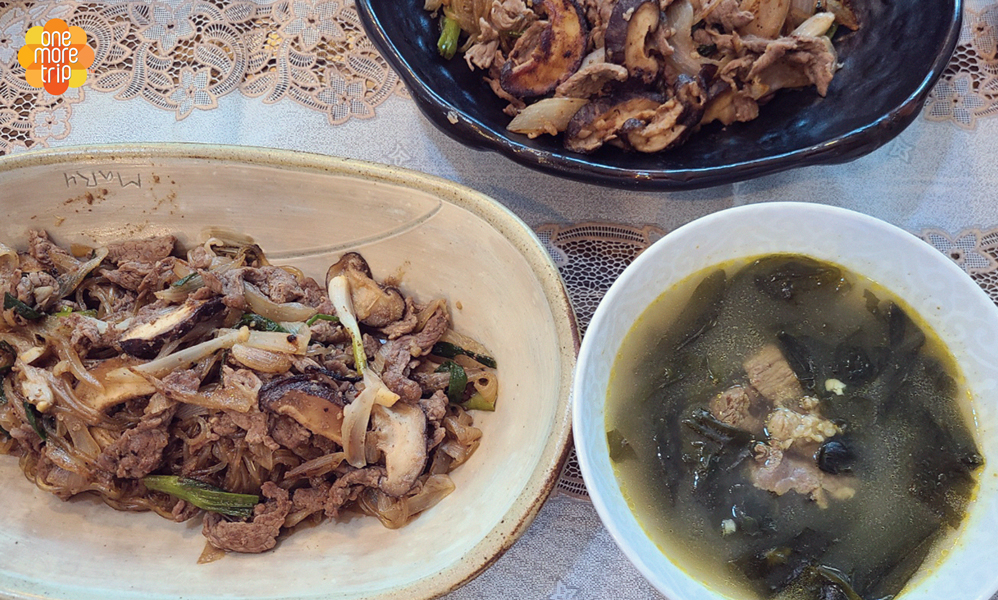 (Option 2) Kimchi & Suyuk
(Kimchi & Boiled Pork Slices): Seaweed-rice rolls with vegetables, tuna and kimchi.
Traditionally, Kimchi was preserved food made in autumn, which is the harvest season. In Korea, people cook boiled pork on the day they make kimchi to enjoy their combination.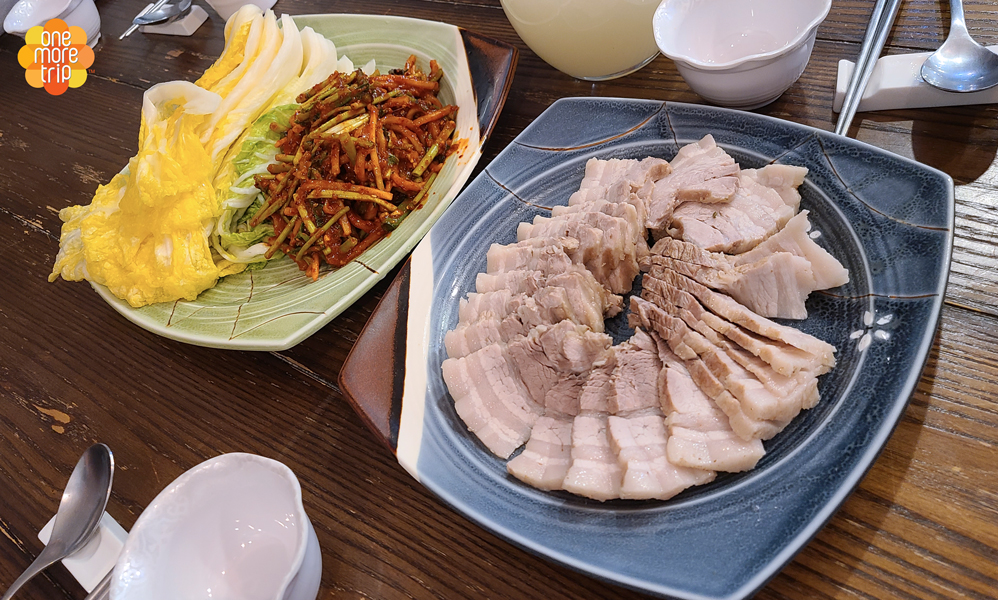 (Option 3) Three kinds of Gimbap
(Three kinds of Korean Rolls): Seaweed-rice rolls with vegetables, tuna and kimchi.
Gimbap is seaweed-rice roll with various ingredients, including vegetables and ham. It is one of the most familiar picnic foods for Korean people.