Point 1 : Communicating Studio, Drinking Drawing
With over 10 years of experience in fine arts education,
Mr. Jeong, Joon Tae started the Drinking-Drawing experience to change quiet, strict atmosphere of studio.
You will be able to draw in a free, comfortable atmosphere as you enjoy diverse welcome beverages.
Create unforgettable memories in the studio run by Jeong, Joon Tae
who has been teaching and communicating with students and adults for a number of years.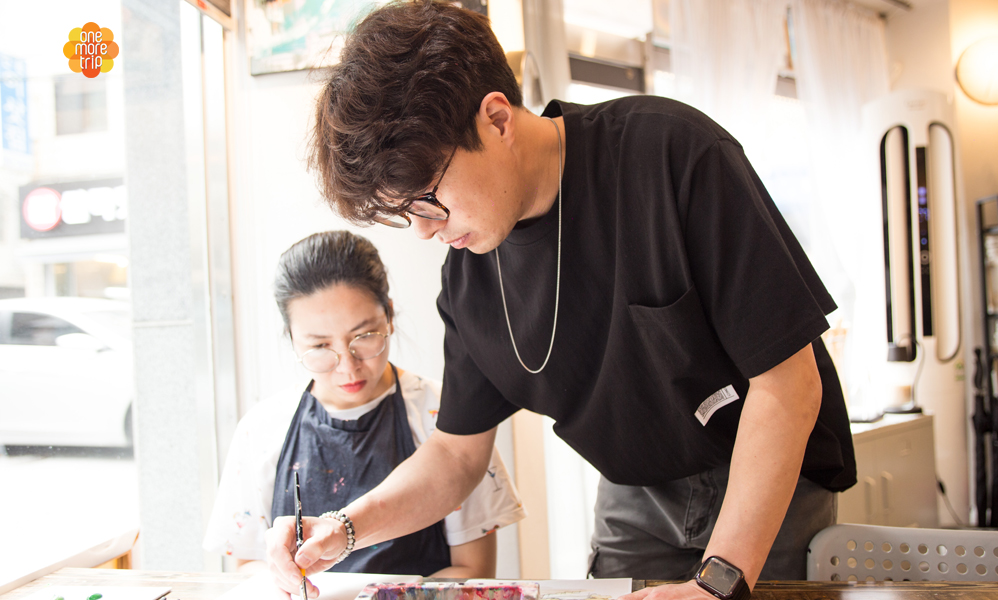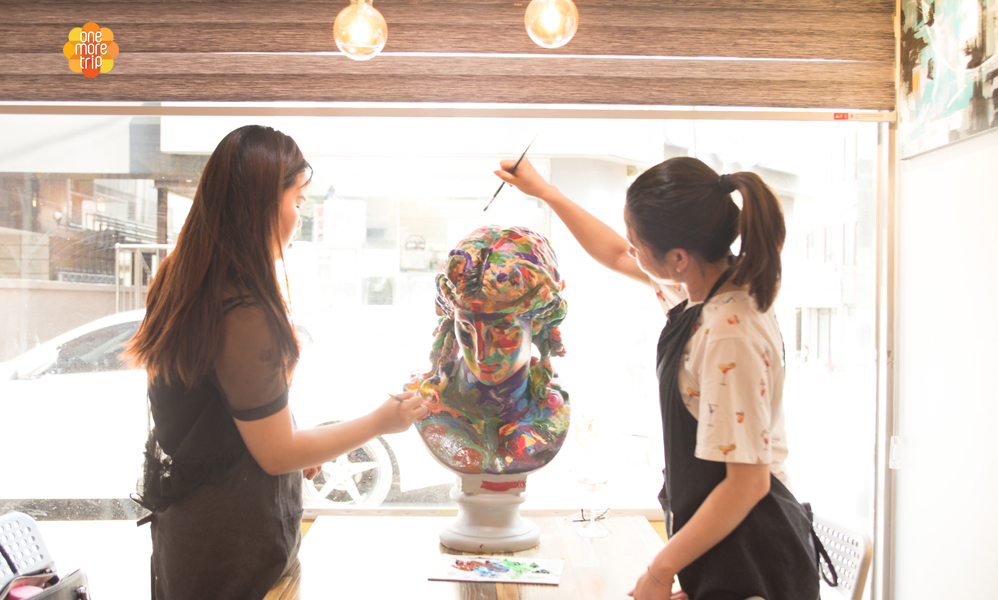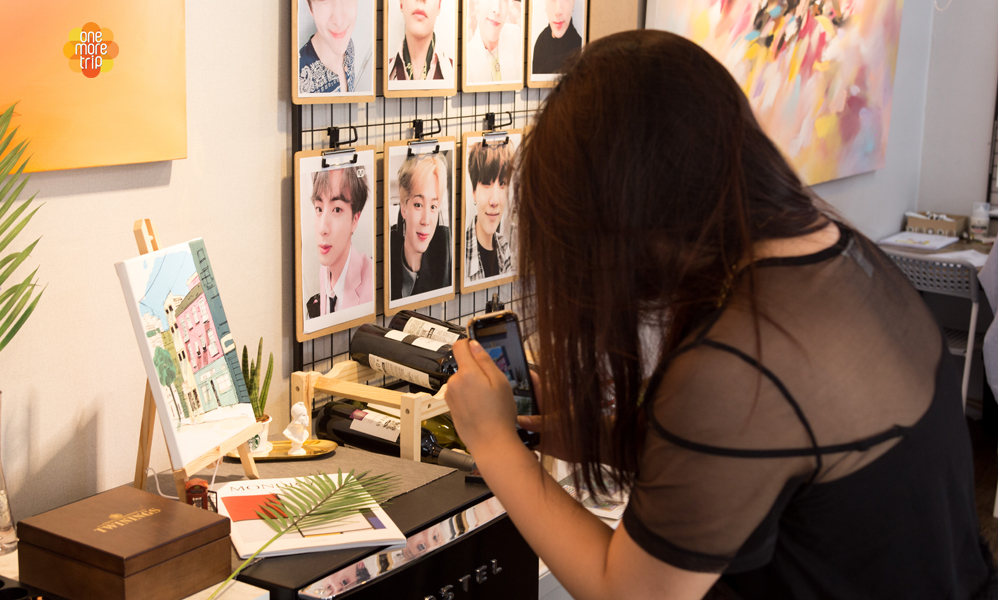 Point 2 : Drinking(Welcome Beverage)
You will be able to select from diverse welcome beverages ranging from lightly enjoyable types of traditional Korean tea
(chrysanthemum tea, jujube tea, etc.) to alcoholic drinks including Makgeolli, Soju, and even traditional drinks.
Have a warm cup of tea to completely recover from fatigue built during your travel.
You will be able to enjoy a small party with your friends as you drink alcoholic beverages representing Korea.
(In addition to traditional Korean tea and beverages, coffee, beer and wine is provided as well.)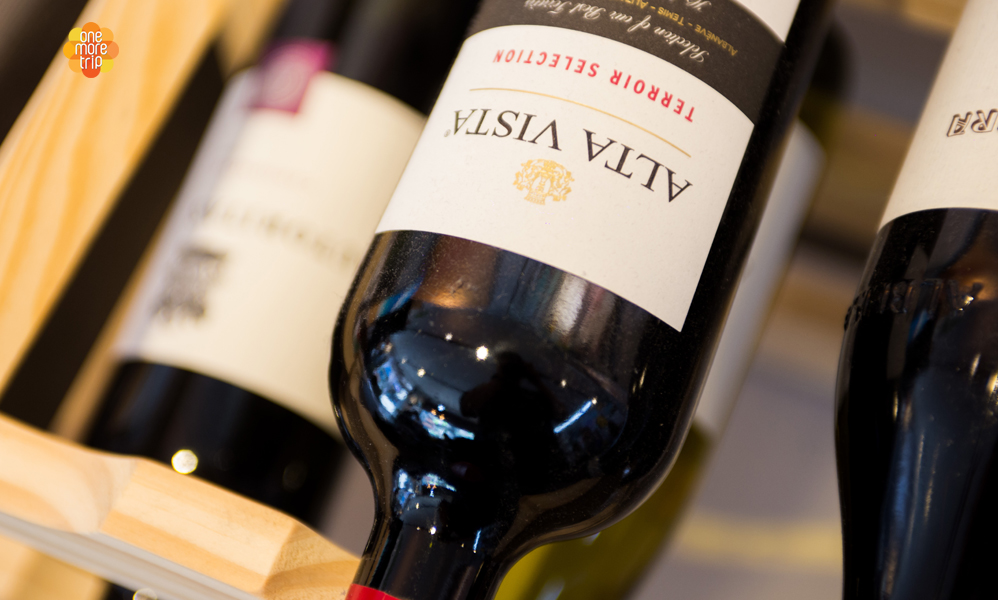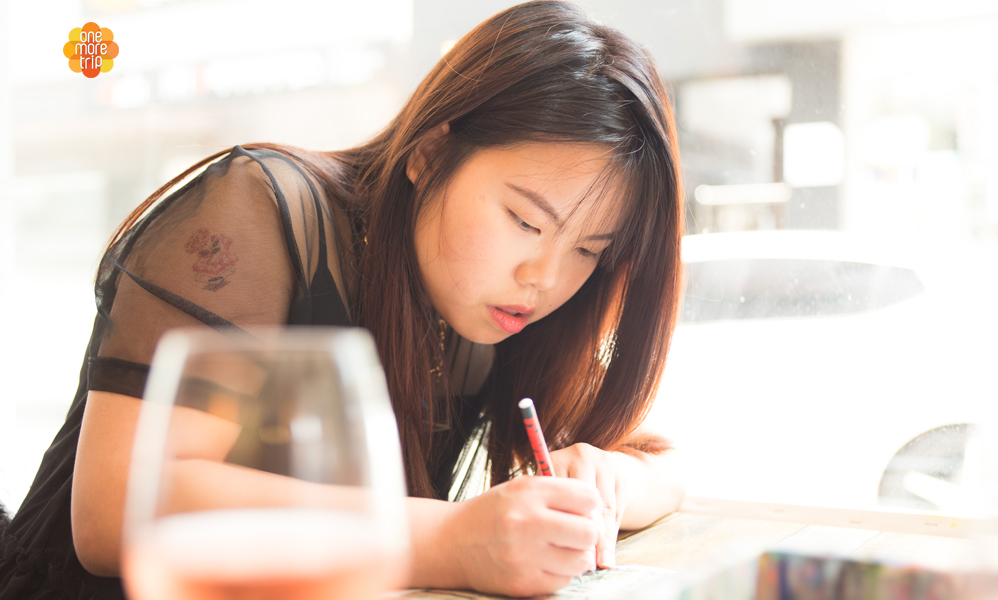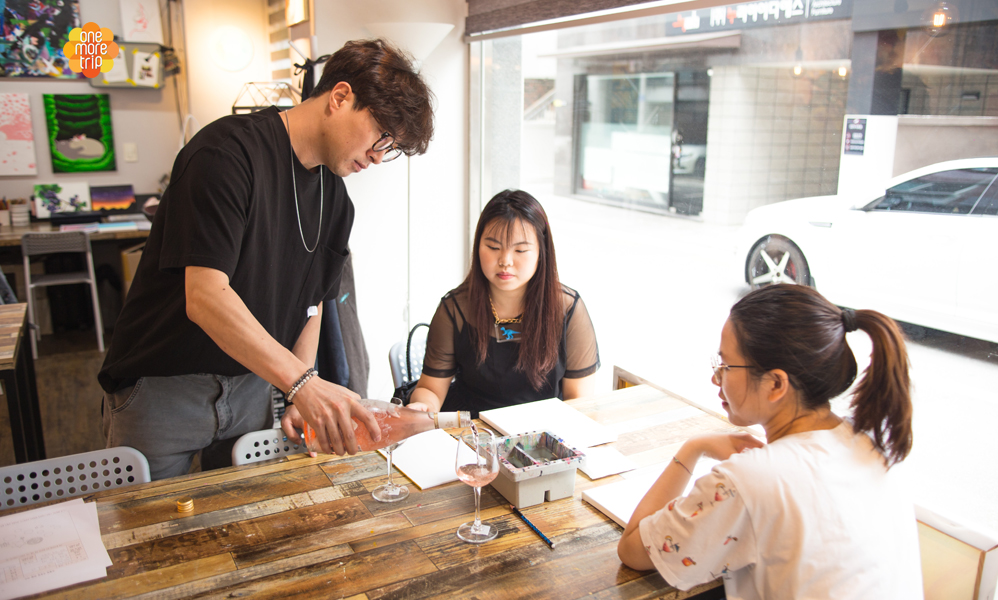 Point 3 : Drawing (Seoul)
Draw the beautiful Seoul based on the attractions you visited such as Gyeongbokgung Palace or N Seoul Tower.
It does not have to be a tourist attraction.
You can also draw anything you want such as a pop-art portrait of a friend you met in Seoul.
Create and treasure precious memories as you draw using diverse materials and designs such as plant paintings,
landscape acrylic paintings and colored pencil paintings.