Since teachers whose major was jewelry-craft took additional training and have you make ring by yourself, you can have your special present. Many couple make the other's not his or her and change each other. Friends make their friendship rings and family also come to have family ring. They are all making good memory with lover. What a special it is! Come on in!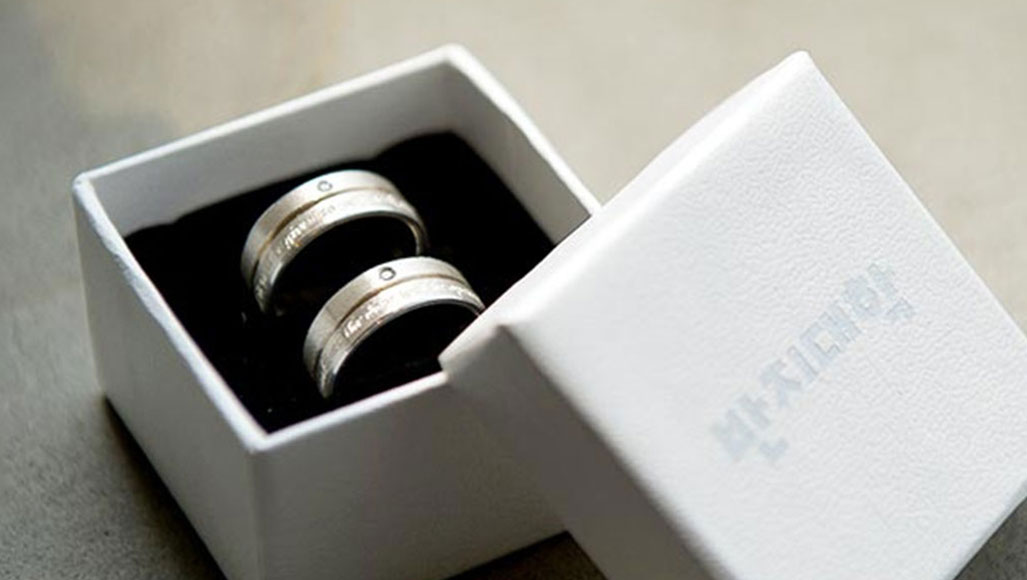 We have professional craft facility and 1:1 custom production with Cheongdam-dong designer for everyone to give their hanmade ring to their lover. MBC We've got married  – Jojeongchi & Jeongin made their couple ring /  have appeared more than 50 times on media such as KBS, SBS or foreign media!
You can also take a wonderful picture with your lover because there has good interior for couple's date course. Make the only couple-ring in the world and put the memory into it.
You can see the essence of the handmade ring with your eyes in the ring village of Hongdae main store. We work to improve the satisfaction of our customers with more quality and brilliant expertise which is different from other experience!
You can wear special and beautiful jewelry when you finish about 2hours process. Don't be worry about allergy or skin since it is made of pure silver. Pure silver is good for our body, so it was used as spoon and jewel for kings. Children with sensitive skin can wear without worries.
Procedure
1. choose design
2. fill out a form
3. check finger size
4. trim
5. silver brass
6. molding
7. polish
8. laser-engraving
9. cubic setting
10.Finish
(*It takes about 2 1/2 ~ 3hours)