Point 1:  Check components
Check that you have everything from the canvas, beads, glue stick, pen to tray in the kit.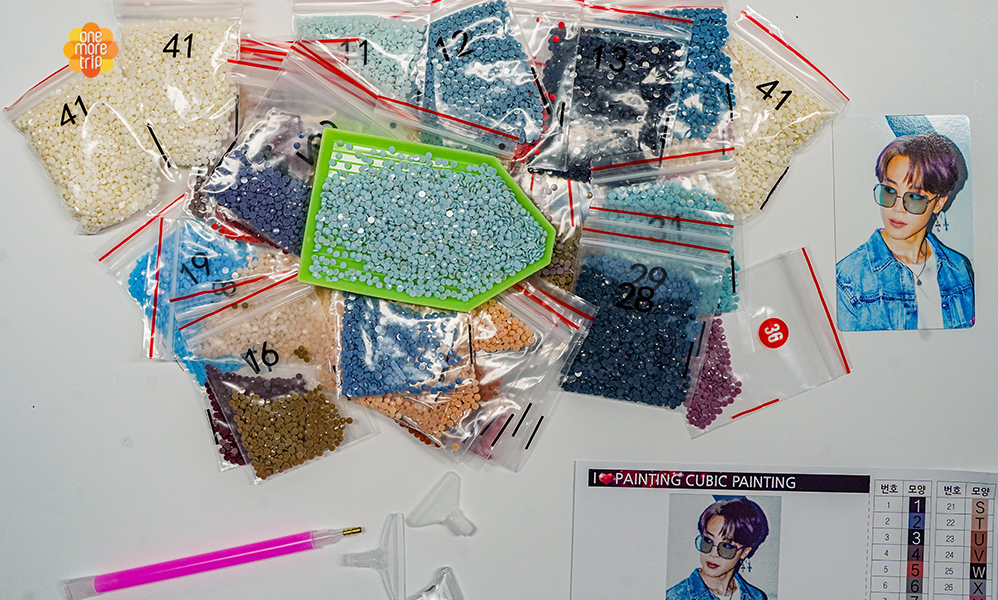 Point 2:  Align the beads
 Put the beads you want on a tray and give it a light shake to align the beads in line.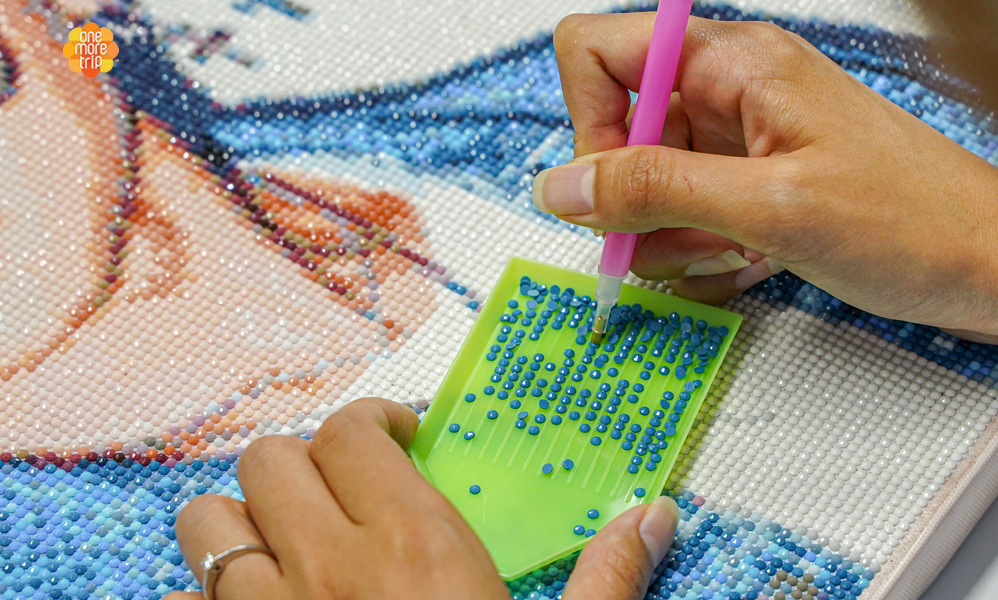 Point 3:  Put glue on a pen
 Push the pen deep into the glue stick, then stamp it on the front side of a bead.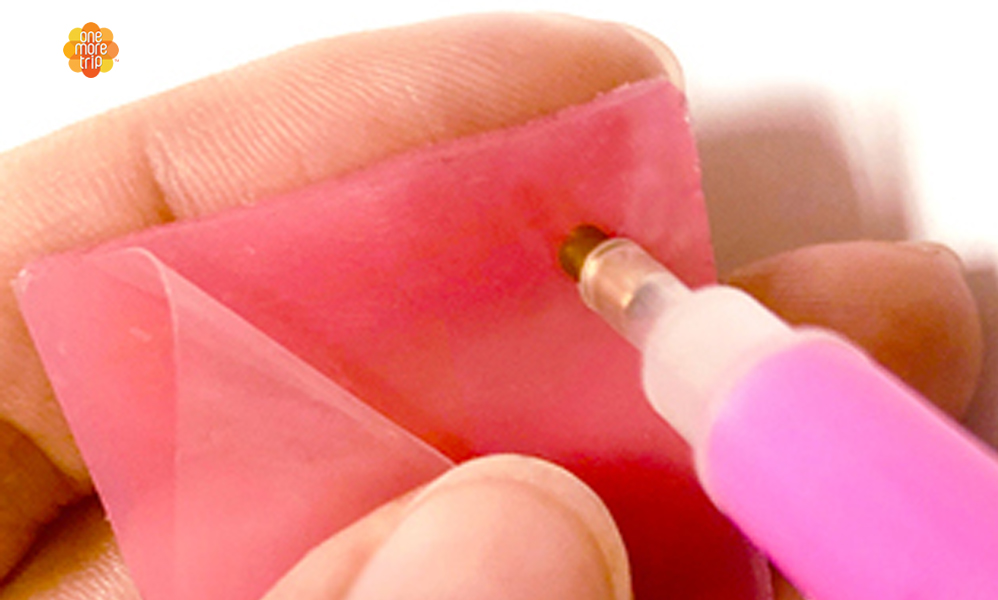 Point 4:  Put the beads
Carefully peel off the protective film of the canvas, and put the bead of the same number to each number.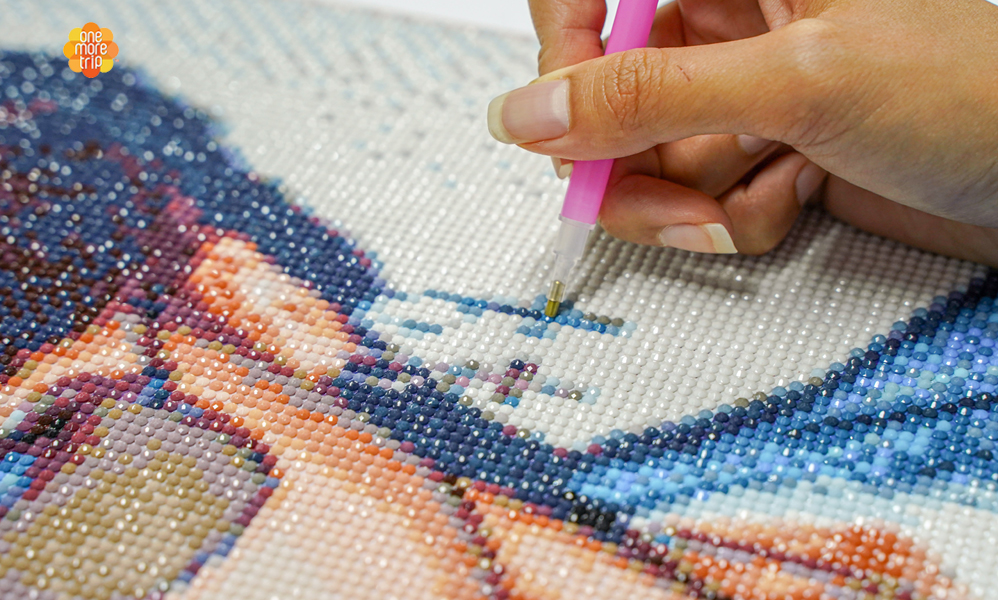 Point 5:  Finish
After you have put all the beads, press it firmly with a thick book to fix the beads in place.
With the completed picture frame, change the mood of your room.