Inside of the center
This small center feels like a cozy reception room.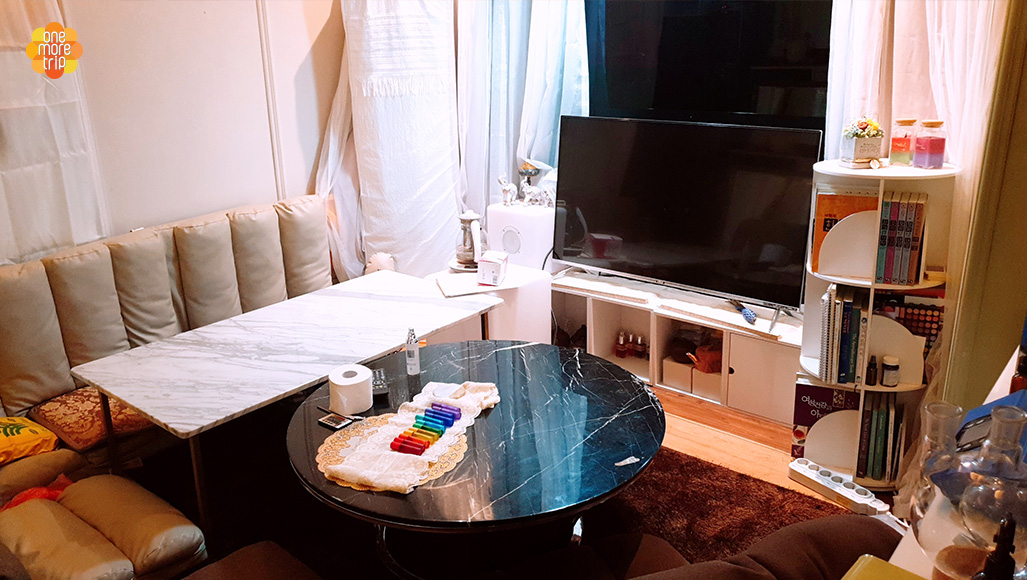 Aromatic oils
A range of aromatic oils are available to help you enjoy the premium aromatherapy service.
Couple's physical compatibility
Try measuring how your physical electricity flows.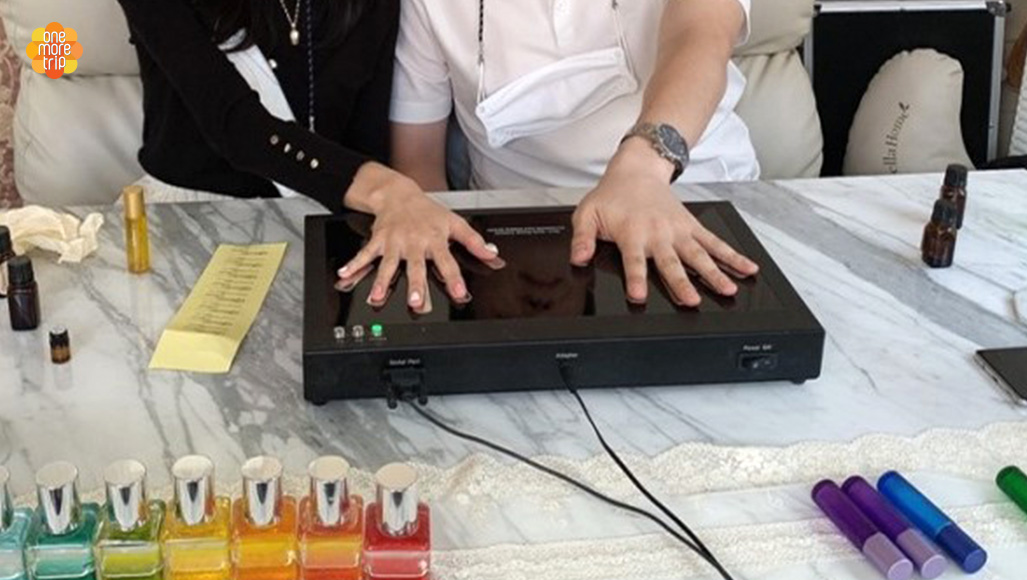 Front door
Herbs used in aromatherapy are planted around the center, keeping it full of beautiful fragrances.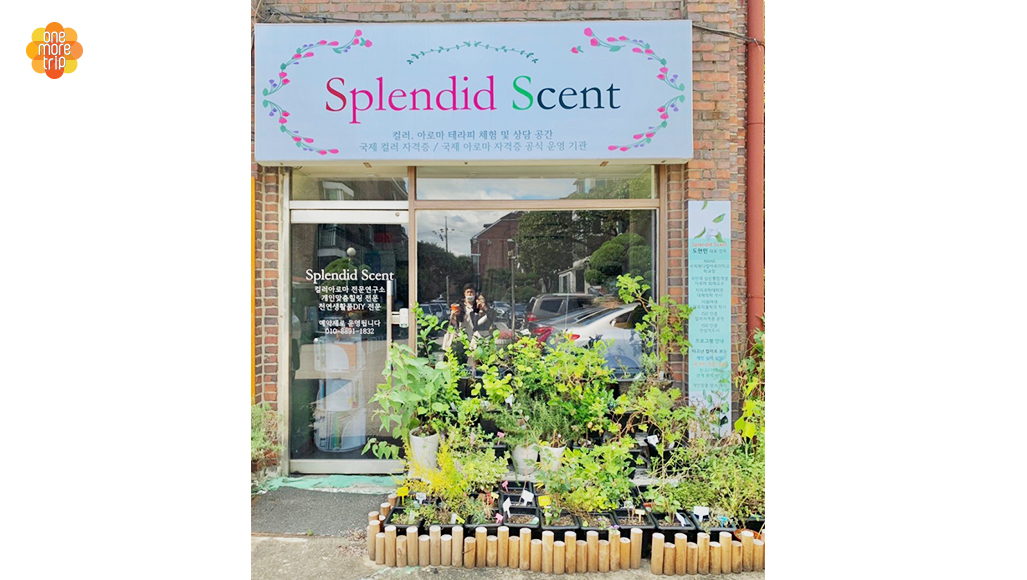 Side window
The view through a window in the center is filled with trees and flowers.